Career Counselling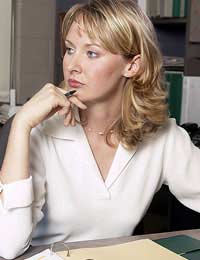 Counselling covers many issues besides emotional difficulties. Counselling can address confidence concerns, behaviour patterns and any other experience that is causing the individual some kind of personal distress or worry. Using counselling skills in any number of professional settings, and locations, can help anyone overcome problems and understand objectives more effectively. Using these skills to explore new experiences will also be productive.
All Change
Anyone considering a change of career, or a development of skills, could benefit from the help given by a Careers counsellor. Career counselling provides confidential guidance to anyone seeking help or advice concerning study or career progression and change. Career counsellors are qualified professionals who can offer advice and information regarding any career-related, or life plan issue.
A Careers counsellor will examine your career to date, and help you identify possible areas of intervention and progression. Career objectives can be discussed in a confidential manner, and clients can take the opportunity to set goals or targets, without any pressure to make decisions. Any training or additional skills can also be explored. This can be arranged on a one-to-one basis or small group session, with a counsellor, or as an online service.
How Career Counselling Can Help You
If you find yourself standing at a career crossroads talking through your ideas, problems or concerns, with a qualified Careers counsellor, can help you identify other changes you could make, as well as exploring skills you may not have realised you could develop.
Counsellors can also help you:
Recognise key educational skills and abilities.
Create a personal plan of action.
Examine further education options, and how they will affect your career.
Seek promotion or career development.
Make job search planning easier.
Help you create a career portfolio.
Career Assessment
The assessment of your career, to date, can help you re-motivate yourself into action. Rather like any other form of counselling service, Career counselling focuses on thoughts and feelings, this time centred around your education and the way in which you earn a living. It can help you take a fresh look at personal development and other career options.
Career counsellors work with professionals and individuals from all walks of life, and with all types of educational background, and can provide a confidential service to students, those returning to work or the more career-focused corporate client. Counsellors will make an assessment of your current situation, and encourage you to create a work/life plan you can successfully follow. Personality assessments and cognitive ability tests may also be used.
Practical help is offered, along with a CV review and interview preparation. Access to specialist databases and resource materials is also available.
Great Expectations
As a result of career counselling clients can expect to be able to make considerable changes to their working life. They may have identified workplace issues and now have the confidence to improve their working standards and expectations. Clients may also feel motivated to focus on goals and targets, explore career development, opt to re-train in another profession or start their own business.
You might also like...
Hi, I am looking for some advice on where to start my journey into helping people with substance abuse problems. Im 39 and looking to go to college to get my basic qualificaions to get started. Im a ex addict myself whos been clean 10 years and feel i have a lot to offer to the community. What are the best or rather most suitable qualifications needed to start in this field of work ... Thanks Antony
antony
- 23-Jan-20 @ 11:34 AM
Cindy With your experience, I'd suggest that you strongly consider doing an MA in Psychotherapy, or else an MA in Counselling Psychology, so that you can move towards BACP and then to UKCP accreditation, which are the best bodies to belong to, with the most rigorous training and self-development requirements.For instance, on an MA course, you will be required to go into personal psychotherapy, for the duration of your training , so that you can address all of your own issues in a safe environment, and thus minimise the risk to your client of you bringing your own crap into the therapy room with your client.You also need to remain in supervision with a senior therapist throughout your career to address issues and get guidance on clients, your own reactions, stumbling blocks etc. I've posted about this on here in a couple of places.Once you are properly accredited, you can get cost-effective Professional Indemnity insurance which is essential, to protect you if someone alleges that you were negligent in your work with them.
Kells
- 21-Mar-17 @ 12:23 AM
Hi there, I am currently a level 4 qualified counsellor, (studied contemporary therapeutic counselling; psychodynamic) I have extensive experience in working with children in care with mental health and a wide range of disabilities. I am also in a voluntary placement providing one to one counselling for addiction and domestic abuse. Is there any advice or help that you can offer me in looking for vacancies? I am also considering private counselling on a self employed basis. I look forward to hearing from you. Kind regards Cindy
HABIBA
- 27-Feb-17 @ 1:53 PM