Eating Disorder Counselling Support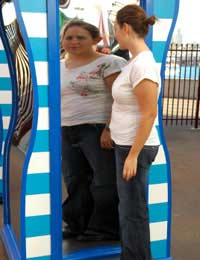 It is estimated that 4% of 16-25 year olds suffer from bulimia each year, with an additional 1% of 10-20 year olds suffering from anorexia. Eating disorders have become a common health problem that affects both women and men. Understanding that the issue does not centre on the food but on suppressed emotional problems helps gain acceptance, and enables sufferers to benefit from the counselling support that is available to those experiencing eating disorder issues.
What is an Eating Disorder?
An eating disorder is not about food. It is an issue that affects the quality of life of individuals who are unable to cope with difficult emotional issues, problems and blocks and who target the difficulty of internal emotional expression outwardly at the diet they consume and the way in which the consumption of food is controlled.
There are many forms of eating disorder, including Anorexia Nervosa, Bulimia Nervosa and Binge Eating Disorder.
Identifying Symptoms
Eating disorders are far more complex than most people may initially realise. Although dramatic weight loss or gain may appear to be the focus of the issue the problem is centred on emotional difficulties. Obsessing about food and calories, developing usual food rituals, experiencing anxiety over eating in the company of others and displaying mood swings are all signs that there are problems going on inside on an emotional level.
Support Services
Millions of people are affected by obsessive thoughts about weight, body image and food. Whilst most people simply experience problems concerning weight gain some individuals are unable to cope with the additional emotional issues and consequently develop an eating disorder. There are a large number of eating disorder support services available. These include self-help groups run by experienced volunteers who are able to offer knowledge, guidance and support, and there are also trained professionals who provide information, care and support through the counselling process.
What Counselling Support Provides
A trained counsellor is able to provide emotional support to individuals experiencing internal emotional pain and difficulty in expressing personal issues, thoughts and feelings. With encouragement acknowledgement of the problem can be made and negative behaviour, that is connected to food, can be identified and explored.
A counsellor or therapist will also be able to challenge the distorted view that is held about food, weight and/or body image and appearance. They will also work with the individual to develop a more appropriate pattern of eating that maintains good health and a balance in diet. He/she will also provide support in body acceptance so that an individual is able to respect their body no matter the shape or size. By doing this personal identity is accepted, beyond being a body, and this encourages confidence and a positive shift in thinking with regards to eating and staying healthy.
Self-Help Groups
Mostly run by volunteers self-help groups provide a supportive environment where individuals can share experiences, emotions and concerns regarding food and eating problems. Recovering from an eating disorder is a continual process so attendance on a regular basis is encouraged. These groups provide support for sufferers and the friends and family of those living with an eating disorder.
You might also like...
very informative and helpful article. Where can one get supportline training?
Basiliana Rintari
- 12-Nov-11 @ 4:46 PM