Paid Counselling Opportunities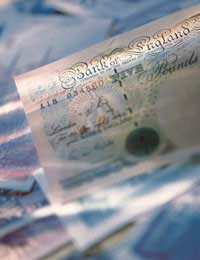 Even though you may have obtained the right counselling qualifications and credentials it doesn't necessary mean that you will secure the perfect counselling job with ease. Paid counselling work is in great demand, as the number of qualified counsellors continues to steadily increase. This is mainly due to the caring and nurturing aspect of the profession, that attracts and encourages individuals already working in caring professions to re-train to become counsellors.
Paid employment in counselling can be found in a growing number of areas. Counselling is now readily available in the workplace, education, youth work, General Practice and specialist fields like addiction, bereavement, AIDS and eating disorder clinics and centres. The choice in relevant training has also expanded, and counsellors can now extend their skills by acquiring complementary additional counselling qualifications.
Job Search
There are part-time and full-time employment vacancies listed online, in print, through agencies and posted in Counselling centres. Demand for these positions is high however, and to be in with a chance of an interview your skills must be up-to-date, and you must demonstrate an interest in your own continuing personal development.
Dual-responsibility vacancies are also available. These require the counsellor to confidently handle counselling work alongside teaching, nursing or welfare work. Many helpline services are also manned by staff who have a counselling qualification, and who are capable of providing the necessary listening skills to callers.
Other Options
Sessional work is also an option. This type of work requires a counsellor to work shifts that are paid at an hourly rate, and is usually offered as part-time work. Pay is usually at a basic counsellor rate, for two hours, for every client seen.
Counsellors can also consider self-employment opportunities within a Private Practice setting. This type of work will pay considerably more than the basic counsellor rate, but varies according to experience and the type of organisation. With relevant additional training, a counsellor can also work online, or on the telephone.
Some fields of counselling are steadily expanding and may have more employment opportunities available. Youth counselling and addictions counselling are both areas of expansion, and there are generally many employment opportunities to be found within community care.
Related Areas of Employment
There are many other possible areas of employment where a qualified counsellor could potentially find the right job. These include:
Community education.
Human resources work.
Mentoring.
Art therapy.
Probation work.
Adult guidance.
What Do Employers Look For?
Counsellors must demonstrate an understanding of the ethics and principles of counselling, an interest in personal development and the relevant counselling qualifications. Alongside these requirements employers will also be looking for the ability to examine thoughts and problems, motivational skills and the confidence to intellectually challenge others. In order to tick all those boxes a counsellor should be sensitive to the needs of others, mature, non-judgmental, attentive and willing to continue training.
Being confident in your abilities will show an employer that you are a capable counsellor who is focused on your career, and is interested in developing skills and knowledge within the field of counselling.
You might also like...
I have done my M.A in Psychology and I am looking for job in counselling.
Anna
- 16-Nov-22 @ 5:43 AM
If I acquired the education equivalent for a counseling/therapy license but am in the process of acquiring a license in the United States and moved to England, would I be able to continue where I was and meet the licensing requirements in England? Or would I need to have completed my license acquisition in the United States before I would be able to transfer the license to England? Thank you!
Ex-Pat US counselor
- 6-Nov-22 @ 7:52 PM
Hi so i have recently gained level 3 in counselling skills. Is it possible touse this to get employment? Id like to be pointed in the right direction of becoming a counsellor but am abit lost but know this is what i want to do
Kem
- 20-Jul-22 @ 2:54 PM
We are looking for 2 part time counsellors for our addictions rehab in Weston super mare but are struggling to find suitable applicants
Tracy
- 20-Sep-21 @ 3:18 PM
I am a student in Masters of Arts in Counselling Psychology. Currently in internships at Amani Counselling Centre & Training Institute. I
Ndivo
- 29-Jul-21 @ 8:08 PM
Hi I have just completed my level 3 diploma in counselling and need help looking for employment thanks in advance
Willow
- 16-May-21 @ 7:33 PM
Hi my name is Miriam and I am interested in counselling job. I have done level 2 counselling and level 2 safe guarding course. I have some experience in counselling , I have been giving friends and family some advice. I really want to help people who are in stress, problems and try to solve their problems. I will be very grateful if someone can tell me how to get the job.
Miriam Rehman
- 25-Feb-21 @ 3:23 PM
Hi I have a Master's in Psychology. I have worked in Mental Health and Substance Abuse for over 8 yrs. I am really interested in working in this field but need some assistance. Can you help?
Positivity01
- 24-Dec-20 @ 6:42 AM
I am currently studying Counselling level 3 diploma, what job can I get with this qualification, Linda
Silver1
- 3-Dec-20 @ 12:04 PM
I have bachelor degree in counseling, lookng for a job in UK or Canada
Patie
- 28-Nov-20 @ 6:17 AM
Have a question. If you have a industry recognised course of counselling from overseas. How do you start working as a counsellor ??
Mili
- 4-Jun-20 @ 5:02 AM
Hi...i have gained my level 3 Diploma in counselling... please cani get employment with this if so please point me in the right direction.
mkay
- 15-Sep-19 @ 9:03 AM
I am a personal life coaching and I want to to help more people.
Adelyn
- 23-Aug-18 @ 1:45 PM
@HD - I think you have to look for counsellor positions and see whether they are temporary or not. Or there are some healthcare recruitment agencies you could sign up to.
Manu
- 10-Jul-18 @ 11:50 AM
Hi, I have a Masters in Clinical Counselling but I'm just looking for temp work. Are there any temp agencies for counsellors/therapists out there?
@LuisaJay - it's so difficult to get jobs in counselling. You've got a 2:1 which is good. Any post-grad study can only work for you. But it sounds like a long haul. Are you working in the NHS as well? Let's hope you get some luck. But finding a job in the area you want is so difficult. I know, I'm trying now. I've had to do lots of voluntary work, so hopefully that will pay off at some point.
Erica
- 9-Mar-18 @ 9:49 AM
Hi. I've studied with Salford Uni for 3 years achieving a BSc 2.1 in Counselling, then went on to do a PG diploma but having struggles with passing my last essay, research proposal. I've passed everything else, seven years of study and got told whilst in my clinical placement I can already practice as a counselor with the Degree. However even applying for role such as a Trainee Psychological well being Practitioner within the NHS seems near to impossible as even I myself have 8 years experience in mental health with the NHS and two years of counselling in Healthy Minds. It just seems impossible to get a job unless you go it alone. I feel really unsupported. Especially as I fell behind with studies after a couple of personal tragedies. Any advice? My intention is to just re do the module in research methods. My final essay was literally writing a research proposal of what I will do in year 3 to get my MSc. Which i didn't want to do as I would have got my PG Dip and accreditation after year two. This one essay is ruining my life to be honest. I passed at the now required degree level this module but the course is all about module points.. Seems ethically wrong to me.
LuisaJay
- 8-Mar-18 @ 4:41 PM
I have a diploma in addiction and community service worker and trying to find anywhere where I can gain the experience to being able to use my knowledge and skills. If there's any place that you might know of please do let me know.Thank you: Christina
Chrissy
- 14-Jan-18 @ 6:12 PM
Hi i have a level 3 diploma in counselling. Is there any jobs at all i can get with this qualification
Amy
- 12-Jul-17 @ 9:26 AM
Hi I've just completed level 4 diploma in counselling and want to work with children, what qualifications do I need and how can I access them.
Hi, I have a postgraduate Diploma in person centred counselling. I returned to full time work in an unrelated field but feel this isn't for me. I'm really keen to get back into counselling but appreciate it is an area where there isn't much full time work. Living alone I need full time work. However, I would be interested to know where I should start again in terms of starting again/refreshing my skills. My area of interest is youth counselling so I would be very keen to do voluntary work in this area. Thanks
KerryH72
- 24-Apr-17 @ 7:20 PM
I REALLY WANNA BE AN COUNSELLOR IN TWO YEARS TO COME BECAUSE NOW I'M DOING MY GRADE 11 ANDNEXT YEAR I'LL BE DOING MATRICULATE SUBJECT THAT I'M DOING IS AGRICULTURE SCIENCE, MATHEMATICAL LITERACY, LIFE SCIENCES, GEOGRAPHY, ENGLISH, SETSWANA AND LIFE ORIENTATION I REALLY WANNA BE AN COUSLLOR ONE DAY PLEASE GET BACK TO BY SENDING AN SMS WHETHER I'M QUALIFYING OR NOT THANK YOU
LISA
- 23-Apr-17 @ 7:41 AM
Cassel Centre in Forest Hill offer wide range of placements for students and qualified practitioner who would like to expand their practice.
Nico
- 29-Mar-17 @ 12:20 PM
Hi I am about to enrol on an induction to counselling course. I am interested in doing this as a career. I already work with adults with Autism where I manage supported living services. Is there many job opportunities out there in this field? What would be the best area to specialise in?
Rhona
- 28-Mar-17 @ 7:00 AM
I havea level 3 counselling children and young adolescents and just gaineda Grief and Bereavement Diploma allowing me to use E.C.dip after my name. Where can I look for employment.
TAG
- 24-Mar-17 @ 10:06 AM
Hi there.I have just completed my three year training (advanced diploma) to be a psychotherapeutic counsellor and I have made enquiries to local counselling centres / companies to obtain part time work.I am finding this is rather fruitless and dis-heartening.I have always worked in the field of mental health and this definitely is my calling but finding work is proving difficult.Any suggestions / feedback would be much appreciated, thank you.
Gem84
- 8-Feb-17 @ 10:39 AM
Hi is there any paid training counselling opportunities or aprentiships in this field. It is my dream to be a counsellor but with me being a single mum I couldn't afford to do this unpaid. I currently live in Huddersfield
bex
- 3-Nov-16 @ 11:20 AM
Jwicks - Your Question:
I am really interested in becomeing a part time counsellor, possibly self employed and just have a few clients at weekends/ evenings etc but I am in full time work currently and cannot afford to drop my hours. What options do I have in terms of training/qualification ?
---
Our Response:
The Open University may be able to help you more, please see link
here
.
TheCounsellorsGuide
- 12-Oct-16 @ 11:51 AM
I am really interested in becomeing a part time counsellor, possibly self employed and just have a few clients at weekends/ evenings etc but I am in full time work currently and cannot afford to drop my hours. What options do I have in terms of training/qualification ?
Jwicks
- 11-Oct-16 @ 4:52 PM
Hello .Im a holder of an honors degree in counselling and currently pursuing a diploma in theology in Zimbabwe ....Are there any paid counselling opportunities here
deborah
- 8-Sep-16 @ 9:56 PM