Voluntary Counselling Opportunities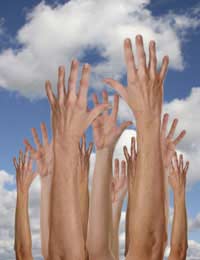 Counselling is often considered as a second career, and due to the training involved many people continue working whilst studying to become a counsellor. Counselling involves the wellbeing and support of others, and this vocation generally appeals to individuals who may already work in a supportive role of some sort – perhaps in teaching, nursing or social work.
Although the amount of paid employment, in the field of counselling, may be on the rise there are still many qualified counsellors seeking full-time positions. There are part-time job options available, for professionally trained counsellors, as well as the opportunity to provide counselling services within the voluntary sector.
Vacancies Available
Counselling openings are available in a wide variety of different areas. These include within education, General Practice, the workplace and organisations offering specialist services like drug addiction or eating disorder counselling. These positions are widely advertised but unfortunately there are not sufficient career opportunities available to provide employment for the growing number of qualified counsellors.
Working within the voluntary sector however, offers an opportunity to develop skills or to refresh them. Agencies that offer specialist counselling services, select and train volunteers who go on to provide voluntary counselling within the organisation. As the training is usually free, the organisation will expect a certain level of commitment from the volunteer, in exchange.
Voluntary Vacancy Requirements
In order to be considered for a voluntary training placement it is important that an individual is able to demonstrate an understanding of the counselling process. It is therefore useful to have basic counselling skills training and an interest in your own ongoing personal development.
Many valuable skills can be picked up through the sort of training programme that a voluntary organisation can offer. These experiences will increase your level of understanding and will help you develop your natural qualities and attitudes. Working on a voluntary basis will also provide you with skills you can use to update a CV, and to gain future employment in the field of counselling.
Valuable Skills
Training for a voluntary position within an organisation will enable you to develop your key skills and will help you increase your counselling knowledge and specific practical skills. The training may also offer an opportunity to experience client contact situations.
Counselling from a community base provides a direct service to those in need of a supportive, trusting relationship. This may involve counselling individuals with specific problems like addiction. Many professional training courses do not cover the set of skills to work within a community, so a voluntary training course may also enable a counsellor to stretch their personal skills and to develop more of an understanding, as well as to open the door to more career opportunities.
Volunteering
Offering your counselling services is easy to do. Volunteers provide a valuable extension to the services an organisation already offers, and so the demand for volunteers is always high. If you contact an agency or organisation direct you will be able to have an informal chat about the placement requirements and training available. You will also be informed of the additional support, and supervision, that is available to volunteer counsellors. Thinking of counselling as a career? Why not take a look at
the Career section here
.
You might also like...
Hi I'm currently enrolled on a masters in counseling. Due to the qualification itself not being accredited, means I have to find my own placement. I hope to qualify as a counselor after this and would need a number hours of placement to be considered for chartered membership.
Shamyla
- 6-Dec-23 @ 8:53 AM
There is often a lot talked about qualifications, certificates, academic excellence and such like, as far as I am concerned, the biggest skill that you can possibly have, is that of life experiences.My own personal journey is a long and complex one.In the 62 years of life, more than half of that time, mental health has affected me in one shape or another, either me, personally, or deep family issues.I would like to list a timeline of what has transpired in my life, both physically or psychologically. 1961 - born 24th June 1961 before I was placedup for adoption through the Catholic Children's Rescue Society and was adopted by my late parents, Robert and Genevieve Whittle of Burnley, Lancashire. 1964 - my adoptive late brother was also adopted through the Catholic Children's Rescue Society and became part of our family. 1965 - I started on my educational journey at St John the Baptist RC Infant and Junior School, undoubtedly the happiest time in my life. 1972 onwards - things started to go wrong with continued bullying, fear, hurt, pain and not being listened to.The downward spiral continued unabated and probably the start of my own mental health issues and problems. The only plausible comfort was overeating and eventually addiction to alcohol.As time went by I failed at school and could not hold on to a regular job. 1989 - MY FIRST FIGHT FOR LIFE.If I mention the date of Saturday 15th of April 1989 and the place, Hillsborough, Sheffield, and Britain's worst ever sporting disaster, you will clearly know the intense trauma and horrific total of 97 deaths that happened in front of me, hundreds like me,injured and thousands traumatised.The day that started my own dark battle with PTSD 1994 - Some five years on from Hillsborough, still unable to cope or control the anger, rage and resentment, as well as the endless nightmares, flashbacks, panic attacks, screaming and crying, and paranoia, low self esteem and zero confidence, coupled with huge amounts of alcohol, really life could not possibly get any worse now could it?Yet, it did.The death of my younger brother, Anthony, a Paranoid Schizophrenic, who escaped from a 'secure' psychiatric unit before falling to his death.Another INJUSTICE just like Hillsborough that I am STILL fighting with. 2O05/06 - Despite all of this hell, I started to find some positives in my life.I went to college and completed several courses, before successfully applying for a place at the University of Central Lancashire and completing a Combined Honours degree in Education with History.A year later, my marriage to my amazing wife, Deborah.We are still together some 17 years later 2013 - A very bittersweet year.After caring and supporting my terminally ill father through Cancer, he left us in November, a short three weeks later, this was tempered by the birth of my first Granddaughter, Monica Rose.Since birth, I have looked after her diligently and without favo
Chris
- 28-Oct-23 @ 2:33 PM
Hi.I am an accredited BACP psychotherapist (adult) and am completing a time limited psychotherapy course for adolescents (psychodynamic) and need to see one adolescent once a week for twenty weeks in person.I am able to offer a safe space in the North London region or I can go to your area.Any possible candidates?Catherine.Thanks.
Catherine
- 21-Sep-23 @ 3:42 PM
I am currently doing my undergraduate level 4 Counselling course, I need to find a placement to complete my 100 hours as a counsellor I live in Harlow area and I do drive.
Mana
- 19-Sep-23 @ 8:32 AM
Hi I am studying counselling at level 4 and I would like to complete my hours with your service. If you have availability please let me know thank you Ghaz
Ghaz
- 7-Sep-23 @ 1:03 AM
Hiya.I have passed level 3 counselling diploma online at home.I applied for a level 4 course locally to be told I can't be doing level 4 without so many hours volunteer skills.Is this case and I am looking for a volunteer position to carry out my required hours so that I can do level 4 online .Thankyou in advance for any advice or help you can have me.
I have recently completed my diploma level 3 in counselling, I already work within the mental health sector. I am looking to complete some volunteering within counselling to build experience and counselling hours.
Jules
- 2-Sep-23 @ 10:18 AM
Hi, I am starting my level 4 therapeutic counselling diploma, Im investigate where I can volunteer as a trainee counsellor. I would like to gain experience whilst having the opportunity to provide counselling, around the South East, central London area, building my skills and hopefully getting guidance and support. Could you suggest where to start for someone who has not done voluntary work as yet? Thank you so much in advance..
Sab
- 22-Aug-23 @ 10:25 PM
I would like to volunteer assupport for childrens mental health. I'm in my second year of university. I would like to gain some experience.
Tee
- 12-Jun-23 @ 3:31 PM
Hie , l have a therapeutic Counselling diploma pursuing to go on to level 5 with the help of transferring skill of being a retired registered general nurse and midwife . My passion is on being an accreditated counsellor. Many thanx.
Rooh
- 20-Mar-23 @ 7:03 PM
Hi I've completed a level 3 deploma pychotherapy practisioner course and now I'm doing pychotherapy advanced course
Suey
- 16-Mar-23 @ 3:50 PM
Hi I am doing level 3 CBT course and I am looking to improve my problem solving and counselling skills through voluntary work and help other people through my work.
Noor
- 16-Mar-23 @ 4:01 AM
I am a fully qualified CBT therapist with life experience and have a BA degree in Humanities and Social Sciences. Since I began my therapist journey theBABCP have encouraged an accreditation process which has been a hinderance to my job opportunities.Although accreditation is not a requirement to practice, many organisations like NHS are reluctant to employ therapists without it. My previous employment was mainly around substance misuse which I have great knowledge of (20 years). I am now working towards my accreditation and hope to volunteer with the NHS whilst doing so. I already volunteer with a suicide intervention charity which I love but would like to expand my knowledge in a more clinical setting within the NHS.I am a hard working and loyal employee with high ethical standards.
Heather
- 25-Jan-23 @ 9:15 AM
I am currently a student on level 3 counselling skills. I like to have a voluntary job on that field to give my contribution and also my knowledge and skills will improve more which help me to be more professional in the counselling field.
Aura
- 13-Jan-23 @ 8:06 AM
I am a trainee counsellor currently studying level 4 and would love to volunteer and gain some experience and support people as I am a caring person who enjoys helping people in my everyday life .please advise me how I go about volunteering many thanks.
Ems
- 26-Oct-22 @ 6:52 AM
Hi , I would love to become a volunteer, I have recently passed my level 1&2 in counselling and currently doing my level 3 in counselling, The BACP framework is key , unconditional positive regard , and person centred therapy , and congruence, as Carl Rodger's indicates is a must , being transparent and present at all times , I am will to learn everything that is offered during the volunteering, , I am a survivor of domestic violence so I am aware of womens and childrens needs to be met are , thank you janet finn .
Jan
- 25-Oct-22 @ 12:29 PM
Hi there I've completed an introduction to counselling and gained a distinction on the level 3 counselling course.I was accepted onto a foundation degree which I started for one term but my mother passed away so I had to defer the course.I have a place to start the foundation course again in September 2023. In the meantime I'm looking for some valuable voluntary counselling experience where I might be able to use my counselling skills at level 3 standard.I live just outside Bristol where I'm looking for a voluntary part time placement. Many thanks Michelle
Michelle
- 25-Aug-22 @ 4:54 PM
Hellooooo, I realise how many adults and children need support in different areas of mental health. I would like to volunteer my services talking on the phone or video link to try and help peoplegain knowledge and strategies to build their own toolbox of self help equipment. I have completed courses in Thought field therapy, emotional freedom technique, CBT and NLP. I feel most confident with TFT, EFT and CBT. I have also completed courses on self harm and suicide but this was a while ago Thanks. Hope to hear from you soon
Jan
- 7-Aug-22 @ 11:04 PM
In my final year at uni. I am do io ng mental health and counselling and would love to gain some valuable work experience to help myself and others.
Clarabell
- 14-Sep-21 @ 9:41 AM
Hey! I'm currently studying my psychology undergraduate degree; I have just over a year (part time) until I finish. While I'm not yet qualified to begin counselling, which is my intention while I'm pursuing post grad towards becoming a clinical psychologist, I would love to be able to use the knowledge and skills I have to support others. Having the opportunity to grow my skills and also support other humans in need is incredibly important to me. I would love to volunteer for a roll within an organisation that makes counselling accessible.
Tanna
- 26-Aug-21 @ 11:42 AM
Hie .l am aholder of BA in psychology.l am looking for voluntary work .l can do Assessment andother duties available. I can train any role that will be available .
Nill
- 12-Aug-21 @ 10:37 PM
I hold a Master's degree in counseling and I am a Catholic priest. I would like to volunteer as a counselor in any organization in relation to all areas that need counseling.
Chodza
- 7-Jul-21 @ 9:32 PM
Hi, I've completed my level 2counselling skills course at the charity group MIND and then went onto completed the level 3 counselling studies course with them; they are both Ofqual regulated and accredited courses which were with CPCAB. I recently completed a level 4 CBT and counselling studies diploma with TQUK as a distance learning course. I'm an accredited member of ACCPH and have set up an online presence by developing my own website and getting on Instagram. I've not had any clients as of yet and would like to do some volunteering counselling work exclusively as a telephone or online counsellor as I have limited ability to work due to pre-existing health condition. Any help, support, guidance and suggestions would be really helpful. Thankyou.
Al
- 18-Apr-21 @ 10:33 AM
I have been studying Counselling, CBT, Stress Management, Grief and Bereavement Therapy and Couples and Family Therapy Diplomas over the last 15 months.I am currently working on an Online and Telephone Counselling Course. I am now looking to try and organise some volunteer supervised counselling hours in order that I can progress to becoming a Counsellor.I have approached a lot of organisations without any luck, if anyone has any idea where I might be able to get some hours training I would be grateful if you could let me know.Many thanks
JayGe
- 8-Apr-21 @ 12:36 PM
Hi, I'm a 24 year old undergraduate studying Criminology and Psychology. I'm hoping to get some experience in voluntary counselling over the summer around the Matlock area. I would be very happy to undergo any training that would mean I can do this. Thank you
Tess
- 1-Apr-21 @ 12:39 PM
I have a counselling diploma and have been working in education since 2007.I'm looking for a placement or suggestions where I can develop my counselling skills to become a full time counsellor Warm regards Rob
Hi, I am interested in a Masters in CBT and would like to gain experience and skills as a Volunteer. I am completing my undergraduate degree in Sociology/Psychology. Additionally, I am volunteering with a charity offering 1-1 support to those with mental health struggles. Looking for volunteer counselling opportunities in East London.
Sam
- 26-Feb-21 @ 3:23 PM
Hello I am interested in working in Alcohol and Addiction Councelling / Training. I have 25 years continuous sobriety and have experience of working with suffering alcoholics. I am educated to Post Graduate level and have the PGCE teaching qualification. I would be most grateful for some help regarding where I might get some guidance on this as me how and where to begin. Regards Declan
Declan
- 22-Jan-21 @ 1:05 AM
I have sucessfully completed my Level 3 diploma in counselling (CPCAB) and have started level 4. I live and work part time in the York area and am looking for volunteer counselling opportunities in Yorkshire. I also have recognised qualifications and experience in coaching and mentoring, Positive behavioural support and Learning disability. Thank you
Tpop
- 19-Jan-21 @ 10:04 AM
Hello I am a mental health nurse who iscurrently in year 3, and ooking for a placement to complete a Diploma in counselling and psychotherapy . This should be in the Sheffield area. Thank you