Voluntary Counselling Opportunities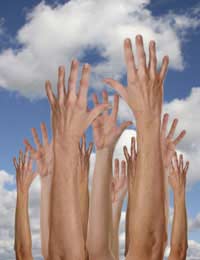 Counselling is often considered as a second career, and due to the training involved many people continue working whilst studying to become a counsellor. Counselling involves the wellbeing and support of others, and this vocation generally appeals to individuals who may already work in a supportive role of some sort – perhaps in teaching, nursing or social work.
Although the amount of paid employment, in the field of counselling, may be on the rise there are still many qualified counsellors seeking full-time positions. There are part-time job options available, for professionally trained counsellors, as well as the opportunity to provide counselling services within the voluntary sector.
Vacancies Available
Counselling openings are available in a wide variety of different areas. These include within education, General Practice, the workplace and organisations offering specialist services like drug addiction or eating disorder counselling. These positions are widely advertised but unfortunately there are not sufficient career opportunities available to provide employment for the growing number of qualified counsellors.
Working within the voluntary sector however, offers an opportunity to develop skills or to refresh them. Agencies that offer specialist counselling services, select and train volunteers who go on to provide voluntary counselling within the organisation. As the training is usually free, the organisation will expect a certain level of commitment from the volunteer, in exchange.
Voluntary Vacancy Requirements
In order to be considered for a voluntary training placement it is important that an individual is able to demonstrate an understanding of the counselling process. It is therefore useful to have basic counselling skills training and an interest in your own ongoing personal development.
Many valuable skills can be picked up through the sort of training programme that a voluntary organisation can offer. These experiences will increase your level of understanding and will help you develop your natural qualities and attitudes. Working on a voluntary basis will also provide you with skills you can use to update a CV, and to gain future employment in the field of counselling.
Valuable Skills
Training for a voluntary position within an organisation will enable you to develop your key skills and will help you increase your counselling knowledge and specific practical skills. The training may also offer an opportunity to experience client contact situations.
Counselling from a community base provides a direct service to those in need of a supportive, trusting relationship. This may involve counselling individuals with specific problems like addiction. Many professional training courses do not cover the set of skills to work within a community, so a voluntary training course may also enable a counsellor to stretch their personal skills and to develop more of an understanding, as well as to open the door to more career opportunities.
Volunteering
Offering your counselling services is easy to do. Volunteers provide a valuable extension to the services an organisation already offers, and so the demand for volunteers is always high. If you contact an agency or organisation direct you will be able to have an informal chat about the placement requirements and training available. You will also be informed of the additional support, and supervision, that is available to volunteer counsellors. Thinking of counselling as a career? Why not take a look at
the Career section here
.
You might also like...
Hellooooo, I realise how many adults and children need support in different areas of mental health. I would like to volunteer my services talking on the phone or video link to try and help peoplegain knowledge and strategies to build their own toolbox of self help equipment. I have completed courses in Thought field therapy, emotional freedom technique, CBT and NLP. I feel most confident with TFT, EFT and CBT. I have also completed courses on self harm and suicide but this was a while ago Thanks. Hope to hear from you soon
Jan
- 7-Aug-22 @ 11:04 PM
In my final year at uni. I am do io ng mental health and counselling and would love to gain some valuable work experience to help myself and others.
Clarabell
- 14-Sep-21 @ 9:41 AM
Hey! I'm currently studying my psychology undergraduate degree; I have just over a year (part time) until I finish. While I'm not yet qualified to begin counselling, which is my intention while I'm pursuing post grad towards becoming a clinical psychologist, I would love to be able to use the knowledge and skills I have to support others. Having the opportunity to grow my skills and also support other humans in need is incredibly important to me. I would love to volunteer for a roll within an organisation that makes counselling accessible.
Tanna
- 26-Aug-21 @ 11:42 AM
Hie .l am aholder of BA in psychology.l am looking for voluntary work .l can do Assessment andother duties available. I can train any role that will be available .
Nill
- 12-Aug-21 @ 10:37 PM
I hold a Master's degree in counseling and I am a Catholic priest. I would like to volunteer as a counselor in any organization in relation to all areas that need counseling.
Chodza
- 7-Jul-21 @ 9:32 PM
Hi, I've completed my level 2counselling skills course at the charity group MIND and then went onto completed the level 3 counselling studies course with them; they are both Ofqual regulated and accredited courses which were with CPCAB. I recently completed a level 4 CBT and counselling studies diploma with TQUK as a distance learning course. I'm an accredited member of ACCPH and have set up an online presence by developing my own website and getting on Instagram. I've not had any clients as of yet and would like to do some volunteering counselling work exclusively as a telephone or online counsellor as I have limited ability to work due to pre-existing health condition. Any help, support, guidance and suggestions would be really helpful. Thankyou.
Al
- 18-Apr-21 @ 10:33 AM
I have been studying Counselling, CBT, Stress Management, Grief and Bereavement Therapy and Couples and Family Therapy Diplomas over the last 15 months.I am currently working on an Online and Telephone Counselling Course. I am now looking to try and organise some volunteer supervised counselling hours in order that I can progress to becoming a Counsellor.I have approached a lot of organisations without any luck, if anyone has any idea where I might be able to get some hours training I would be grateful if you could let me know.Many thanks
JayGe
- 8-Apr-21 @ 12:36 PM
Hi, I'm a 24 year old undergraduate studying Criminology and Psychology. I'm hoping to get some experience in voluntary counselling over the summer around the Matlock area. I would be very happy to undergo any training that would mean I can do this. Thank you
Tess
- 1-Apr-21 @ 12:39 PM
I have a counselling diploma and have been working in education since 2007.I'm looking for a placement or suggestions where I can develop my counselling skills to become a full time counsellor Warm regards Rob
Hi, I am interested in a Masters in CBT and would like to gain experience and skills as a Volunteer. I am completing my undergraduate degree in Sociology/Psychology. Additionally, I am volunteering with a charity offering 1-1 support to those with mental health struggles. Looking for volunteer counselling opportunities in East London.
Sam
- 26-Feb-21 @ 3:23 PM
Hello I am interested in working in Alcohol and Addiction Councelling / Training. I have 25 years continuous sobriety and have experience of working with suffering alcoholics. I am educated to Post Graduate level and have the PGCE teaching qualification. I would be most grateful for some help regarding where I might get some guidance on this as me how and where to begin. Regards Declan
Declan
- 22-Jan-21 @ 1:05 AM
I have sucessfully completed my Level 3 diploma in counselling (CPCAB) and have started level 4. I live and work part time in the York area and am looking for volunteer counselling opportunities in Yorkshire. I also have recognised qualifications and experience in coaching and mentoring, Positive behavioural support and Learning disability. Thank you
Tpop
- 19-Jan-21 @ 10:04 AM
Hello I am a mental health nurse who iscurrently in year 3, and ooking for a placement to complete a Diploma in counselling and psychotherapy . This should be in the Sheffield area. Thank you
hello i am currently training in level 3 cpcab counselling. I am very interested in volunteering for any counselling roles that you may have in your organisation. I am also happy to take part in any training that you may require.
yeti
- 5-Jan-21 @ 2:29 PM
I'm interested in volunteering in a counselling organisation . I will.be studying L4 counselling skills from Sept and am currently studying L3 I don't work at the moment and would be interested in starting to volunteer in the new year.
Jojo
- 11-Dec-20 @ 12:04 PM
Hi ,I completed social auxiliary worker course this year June 2020 so my practical hours are short I like to volunteer to add the remaining hours
Tbaby
- 11-Dec-20 @ 8:19 AM
Hi I am currently in my second year of Level 4 therapeutic counselling course and am looking for a counselling placement opportunity in Kent, if possible around Medway.
Helen
- 26-Nov-20 @ 1:18 PM
I am a Psychology graduate and care worker training to do my Level 3 Counselling diploma, looking for any volunteer counselling placements in order to get 50-90 hours of practice to apply for a masters in Psychotherapy and Counselling, in Knutsford, Cheshire area. Any guidance and support on any opportunities in this area and Greater Manchester I would greatly appreciate! Please let me know Victoria
VictoriaC
- 24-Nov-20 @ 9:10 PM
I am currently a month into a CPAB Level 3 Counselling studies course. I am looking for volunteer opportunities near me to gain valuable knowledge and experience. Any guidance or support would be much appreciated. Farnborough/Aldershot/Guildford/Reading. Many thanks in advance. Hannah
Hannah
- 21-Nov-20 @ 8:48 PM
Hi......I have just started my level 3 in counselling (cpcab). I was wondering if im able to volunteer to gain experience while I complete my diploma. I live in Kent. I would be really grateful if you can contact me. Regards clair
Clair
- 14-Nov-20 @ 12:14 PM
I have just started my diploma in Psychotherapeutic Counselling and am looking for a placement in the Yorkshire area does anyone have any suggestions of where there may be vacancies? Thank you
I am certified with Achology and have the qualifications in, Counselling practitioner Nlp master practitioner Hypnotherapistpractitioner I am 48 years old and looking to gain valuable experience. I have had experience with abuse, control issues,failed marriages and disability. I am looking for a place in or near tn2. Thank you.
Niknak
- 5-Oct-20 @ 11:40 AM
Hi I have an undergraduate degree in a combined course in Psychology with Early Childhood studies, I wish to become a councillor, I really wish to use this volunteering experience and gain skills and knowledge
Ruby
- 21-Sep-20 @ 3:22 PM
Hi, I am about to start a level 4 diploma in Therapeutic Counselling (person-centred)and I am interested in counselling children and young people. I live in Co. Durham and would like to find a placement within this area or even Newcastle upon Tyne, to build up my client hours. Any advice or information would be massively appreciated. Many thanks
Steph042
- 12-Sep-20 @ 1:02 PM
Hello, I am about to start a level 4 diploma in Therapeutic Counselling.I am interested in counselling cancer patients, palliative care patients and their families. I live in North Yorkshire and would like to find a placement in this area to build up my client hours. Any advice or information would be gratefully accepted ??
Helen
- 6-Sep-20 @ 7:53 AM
I want to become a counsellor in order to help improve people in need. I have counselling certificates but desperately want to build and grow my skills with people
Janelle
- 25-Aug-20 @ 10:36 AM
Hello , I am studying to become a counsellor I am doing a diploma level 3 and was wondering if there is any where I could volunteer to gain experience whilst I do my diploma . In Andover Hampshire
Dani
- 29-Jul-20 @ 7:00 PM
Post graduated with Masters degree in Psychology and have 1 year experience in Psychiatric and de-addiction centre.I believe I am the right person for this volunteer work because i have studied psychology in depth for 5 years of my life. I have worked with clients who has mental illnesses and other disorders. I can help my coworkers when they experience a challenge and I am willing to try new task and projects.skills I have are Attending,Silence,Reflecting and Paraphrasing,Clarifying and the Use of Questions,Focusing,Building Rapport,Summarising,Immediacy I have strong work ethic and leadership quality.I know the value of time and have teamwork skills as well. I really want to work as a volunteer and would like to apply for placements. I would be really thank full if you could please contact me.
Mandeep
- 27-Jul-20 @ 3:47 AM
Post graduated with Masters degree in Psychology and have 1 year experience in Psychiatric and de-addiction centre.I believe I am the right person for this volunteer work because i have studied psychology in depth for 5 years of my life. I have worked with clients who has mental illnesses and other disorders. I can help my coworkers when they experience a challenge and I am willing to try new task and projects.skills I have are Attending,Silence,Reflecting and Paraphrasing,Clarifying and the Use of Questions,Focusing,Building Rapport,Summarising,Immediacy I have strong work ethic and leadership quality.I know the value of time and have teamwork skills as well. I really want to work as a volunteer and would like to apply for placements. I would be really thank full if you could please contact me. Mandeep
Mandeep
- 27-Jul-20 @ 3:46 AM
Hii...I m looking to make my career in counseling and hence looking for voluntary opportunities in Newbury area to develop knowledge...any pointers pls
Khushboo
- 17-Jul-20 @ 2:48 AM