Web Cam Counselling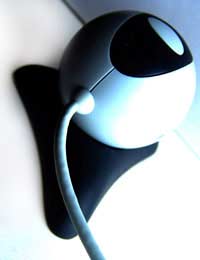 Supportive psychological counselling can be provided in many ways. Clients can attend one-to-one sessions with a qualified therapist, in a safe environment, or in group sessions with other people who are experiencing similar issues or emotional difficulty. Counselling can also be explored using online support programmes or via live web cam services.
What is Web Cam Counselling?
Web cam counselling is a live, face-to-face supportive service that is offered via a computer and VOIP - Voice Over Internet Protocol. This is available via an instant messaging provider like Skype. This method allows the individual, seeking support, to be more relaxed during the counselling sessions, as they are in their own home environment and not in the therapist's counselling practice. Counselling in the home environment is particularly suitable for individuals experiencing emotional problems that impact on issues regarding confidence or low self-esteem, busy people and parents of newborns.
Although the counsellor is not seated in the same room as the client a live internet link enables a successful counselling relationship to develop because an emotional connection is established. A normal structure of regular appointments can then be created and explored through subsequent web cam sessions.
How Web Cam Counselling Works
To access online counselling services there are a number of steps to follow. Firstly you must ensure that you are able to use technology that has video and audio streaming, because this allows for counselling privacy. Once you have downloaded the internet service provider you are ready to book an appointment with an online counsellor.
How to Book an Appointment
It is important to book online counselling sessions in advance. This is usually done via email. You will be sent confirmation of date and time of appointment and need to ensure you are logged on shortly before the start of your appointment. To start the session you click on the Call Me icon – on the contact page – and begin the session.
Client Confidentiality
As with every type of counselling session the personal information you share with a counsellor remains private and confidential throughout. It is important to therefore ensure that your home environment is conducive to maintaining a level of privacy that is appropriate, so a client may need to find a quiet, undisturbed place in their home.
Credit card booking information will also be safe.
Counselling Topics
Web cam counselling is a particularly suitable method of providing support and guidance to women experiencing emotional difficulties after giving birth. Caring for a newborn will be top of the list of priorities for a new parent, which means that often personal and emotional issues are ignored or pushed to one side. Being able to benefit from the counselling support provided by qualified professionals, whilst still caring for an infant in the home, is therefore a welcome alternative to not facing up to difficulties and emotional challenges at all.
Post Partum Blues and breastfeeding concerns can be talked about openly in a safe environment, with a qualified counsellor who is able to provide support and guidance.
Web Cam Counselling For Children
Issues concerning children can be explored with additional care and understanding when a child is offered counselling support in the home. By using a web cam service the emotional connection between child and parent and counsellor is established more quickly.
You might also like...