Counselling in the Workplace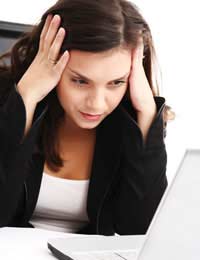 Counselling helps people identify issues, difficulties and problems caused by thoughts, feelings and emotions and encourages them to respond and make progress towards resolution. Whilst a little bit of stress provides workers with the motivation to increase productivity and efficiency, too much stress can be counterproductive.
How Effective is Workplace Counselling?
Providing psychological therapy for stressed employees can have many beneficial effects. Counselling in the workplace can help reduce symptoms of anxiety and depression, improve mental health, lower levels of sickness and increase job satisfaction and commitment. It provides an effective method of understanding the pressure caused by occupational stress and offers a supportive remedy.
Whilst the provision of counselling services is not widely available through employee schemes and programmes, a counselling referral can be obtained through a GP. With many workers now choosing to work part-time or reduced hours and short-term contracts, employers may become less sympathetic towards stress-related illness and may not be as understanding when burn-out affects an employee.
When is Counselling Needed Most?
Mental health issues at work affects more than the person under stress. Managers may be able to identify employees who may not be performing as effectively as they once were. This could be because of increased workload or other productivity-related issues in the workplace, but could just as easily be caused by unhealthy relationships with other colleagues. Whatever the cause, stress, anxiety and pressure will continue to impact on staff and efficiency, until it results in illness, depression and a decrease in job satisfaction.
Offering formal counselling sessions to stressed employees will help them feel valued, and will enable the individual to identify the cause of their problems and issues. Counselling can help increase staff morale, boost confidence and self-esteem, improve productivity and efficiency and create a more relaxed working environment.
Does Workplace Counselling Really Work?
A counsellor can provide a supportive service to clients, in the workplace, and alleviate symptoms of stress and anxiety. Besides the pressure and stress caused by a huge workload and increased responsibilities, employees may also experience additional personal stress in the workplace. This could come in the form of conflicts, bullying and undermining, unsuitable work conditions or bad relationships with colleagues.
Counselling in the workplace can take place in person or by telephone, and provides a facilitating service. It opens up communication between staff and employers, and encourages frank discussion. Counselling also enables the worker to identify what can and cannot be changed, and to explore alternative solutions.
Counselling Skills Training for Staff
Although counselling in the workplace provides an important means of resolving problems and difficulties, in a confidential and supportive manner, providing Counselling Skills Training in a work environment will help employees and staff overcome many everyday pressures.
Counselling Skills Training can provide managers, supervisors and staff with:
Improved listening skills.
Improved communications skills and effective language patterns.
The ability to defuse anger and frustration.
The ability to identify limitations, and to work with others at resolving difficulties.
The skills and knowledge to minimize stress in the workplace.
You might also like...
@Roy - usually it's done by a third person, i.e a trained counsellor. No one really wants to sit and tell their boss about their worries!
Annie
- 25-Sep-15 @ 12:27 PM
My boss already scheduled a councilling meeting regarding sick absenteesm. Is he the right person to do this?
Roy
- 24-Sep-15 @ 2:23 PM
Jimmy- Your Question:
My boss says he has to give me counciling. For a minor spat with another employee, he's never done it before is he the right person to do this
---
Our Response:
Are you saying your boss will be giving you the counselling personally? Usually, it is handed to someone externally, or by a trained counsellor. If this is the case, I would give ACAS a call to see what the correct procedure is here.
TheCounsellorsGuide
- 6-Aug-15 @ 12:57 PM
My boss says he has to give me counciling. For a minor spat with another employee, he's never done it before is he the right person to do this
Jimmy
- 5-Aug-15 @ 7:10 PM