The Five Stages of Dealing With Issues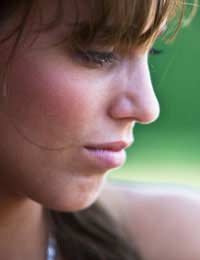 Whether an individual is dealing with grief, separation, conflict, personal trauma or other difficult issues there will be five stages of support and counselling that have to be worked through successfully in order to reach complete acceptance and understanding of a situation.
Cycles of Understanding
In order to successfully deal with difficult personal issues, emotional trauma and other problematic concerns a five stages framework can be explored, which will open up new levels of understanding and acceptance and offer a means to moving forward in life. The cycles of understanding helps individuals clarify their problems and issues and enables them to gain better knowledge of how to achieve resolution.
An individual's cycle of understanding is unique to them and will stem from a personal level of reactive emotion and response to whatever is causing trauma, grief or confusion in their life.
Stage One – Denial
The first stage, of dealing with personal issues, is a refusal to accept facts, situations, information and reality concerning the matter at hand. This is a natural defence mechanism that we all experience. Some people however, become unable to move beyond this stage without some level of external assistance.
Stage Two – Anger
Our frustration at a particular issue or problem can manifest in many ways. Emotional upset flares up into aggression when we are unable to detach ourselves from the issue. Understanding how anger can be channelled constructively can help an individual move through this stage of the cycle more easily.
Stage Three – Bargaining
Negotiating a compromise and altering behaviour is a way of bargaining that many people opt for as a means to clinging to a situation instead of working towards a better resolution. For instance, in a marriage one person may suggest separation in order to avoid facing the reality of potential divorce. Bargain generally buys time before having to face the inevitable outcome.
Stage Four – Depression
Depression is a stage that does not necessarily affect everyone working through the five stages of dealing with issues. Depression however, does affect a great number of people on many different levels. It is a way of coping that means an individual remains attached emotionally and will require the exploration of fear, sadness, regret and uncertainty.
Stage Five – Acceptance
Reaching acceptance means that an individual has been able to work through a difficult situation or issue and is now able to release some, or all, emotional attachment. The amount of time that reaching this stage takes will vary from person to person and will be affected by the complexity of the problem, issues or difficulties an individual has had to face.
End of the Cycle
To reach acceptance of most emotional, and personal, issues it is necessary to work through the five stages. Working through each level, on your own or with counselling support and assistance, will help an individual reach understanding and acceptance of the personal challenges life sometimes presents.
Working with a counsellor will help individuals reach acceptance regarding situations concerning grief, bereavement, emotional trauma, redundancy, relationship break-up, financial despair, physical injury and other difficult issues.
You might also like...
I have learned a lot I appreciate. I always desire to be a counselor. Therefore it implies that I will have to go and be enrolled. I would love to join volunteer counselling because am also in another profession Am a teacher of Mathematics and physics
kyali
- 17-Mar-19 @ 11:27 AM
This is a great article. I shared it with my emotional support group. I was unemployed for years, lost my family, home, and self confidence. I attempted suicide and was placed in an inpatient treatment facility. I had to learn that the choices I make with affect no only myself, but those around me. I was appreciative for my treatment. I have a full time job and I'm able to spend time with my children.
Sead
- 13-Feb-15 @ 5:33 PM
This is a great article, after my husband cheated and left me I didn't think I could live without him so I tried to kill myself. Llucky for me I didn't succeed and ended up having lots of counselling which as turned my life around. I'm going to uni in september to study counselling.
kitch
- 25-Mar-11 @ 5:15 PM