What is Counselling?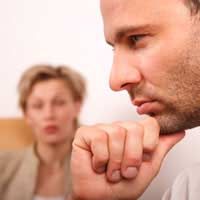 Counselling is a process that psychologically empowers individuals to seize back control of their lives, whilst working through issues and problems that have caused them to lose self-esteem, as well as confidence in their own abilities. Counselling increases self-awareness and a sense of well-being, and is often the first step individuals take on their path to discovering a more positive life.
Sharing and Caring
Sharing thoughts and concerns in a safe, confidential environment, and with an impartial counsellor, allows an individual time to explore feelings and limiting beliefs. This therapeutic relationship – between the counsellor and the client – strengthens from week to week, and gradually enables the client to open up and focus on the changes they most want to make in their life. These sessions usually take place at a pre-arranged time on a weekly basis.
Counselling is suitable and recommended for anyone suffering from depression, anxiety, mental health problems, addictions, eating disorders, bereavement, anger management and many other reasons. If a client's problem is affecting the quality of their life, interactions with others or their general well-being, counselling is an option that is definitely worth exploring. Counselling is a pro-active solution for addressing the issues that mentally bind and restrict a client.
What Does a Counsellor Do?
Personal worries can restrict a person's ability to live their life as they would like to. It is a Counsellor's job to actively listen to a client's problems, and mentally challenge them to encourage them to seek a solution to their concerns. Counsellors provide a supportive service that creates a confidential space where clients can freely voice their feelings. Counsellors are non-judgmental and impartial, and simply reflect the client's worries and concerns so that they are able to see the difficulties from another perspective.
Counsellors may liaise with GPs, hospitals and Community Mental Health Teams to ensure the quality of a client's care is maintained. In some cases Group Counselling may be offered to a client, if it is felt the individual would benefit from this form of therapeutic experience.
What to Expect From a Counselling Session
Counselling is a voluntary option. A client cannot be forced to seek counselling, but must want to embark on this form of therapy freely. An initial consultation will allow the client to express any dissatisfaction they may be experiencing in their life. The counsellor will ask questions to determine the best course of action to follow, and will suggest a follow-up appointment, if suitable. All the information shared at the session will remain confidential.
The follow-on appointments will generally take place on a weekly basis, with regular progress reviews. These counselling sessions may cover background information, the identification of issues, the setting of goals, implementation and evaluation of intervention, and closure.
Shared Goals
Although counsellors work with different approaches – using a theoretical approach or by putting a stronger emphasis on behaviour – all counselling professionals have the same end goal in mind. Their aim is to help a client make continual progress through the therapeutic treatment, and to ensure their sense of well-being is restored.
You might also like...
Am impressed,I would like to be a counselor in my life
Natty stash
- 13-Nov-20 @ 8:58 PM
The main reason That I want for therapists refusing to give their clients advice is that it is not their job. Actually, the role of a therapist is to present clients with a better comprehension of what motivates or causes them to act or think in the way that they do. How do counselors deal with difficult clients? What is a conflict of interest in therapy?
Osoble
- 18-Oct-20 @ 12:25 PM
Hello , This is Ankur , professionally I am a social worker. I have six years experience of community development . and I am financially not having a handsome salary package. however I am happy with my work . but now I am looking for new job. I would love to pursueto be a counselor. although I am looking and searching but I didn't receive any good opportunity in my area of interest. could you please suggestme something ??
Ankur
- 25-Dec-19 @ 10:22 AM
I would like to keep in touch with you. Thank you so much
Tr. Eras
- 16-Oct-19 @ 6:47 AM
I still believe that a directional form of counselling be offered for those at a loss of what to do best. However an insight oriented psychotherapy I think would offer best to patients.
imo
- 18-Jun-17 @ 10:25 AM