The Myths about Counselling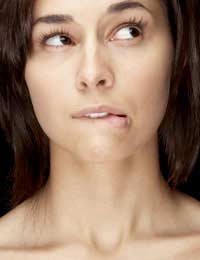 Although interests in self-development and self-empowerment are steadily growing there are still, unfortunately, many people who have pre-conceived ideas about what Counselling is all about, and what it can and cannot do. These myths and misconceptions are generally enough to stop someone making progress through counselling, because these ideas will influence the potential client in a negative manner. Exploring the subject of Counselling a little further is all that is required to dispel these myths.
Myth:
Only mad people need counselling
Reality:
The vast majority of people, undergoing some form of counselling, do so simply because they are experiencing difficulties and problems with situations that occur in everyday life. Stress caused by these issues can be overwhelming, and may make a person feel that they are unable to cope with the pressures of life.
This type of client seeks help from a counsellor so that they can gradually take back control of their life. Counselling can provide empowerment and can also enable a client to view their problems from a clearer perspective. Those suffering from depression and anxiety will also benefit from counselling.
Myth:
How can a stranger help?
Reality:
Most people find it easier to open up to a complete stranger, than to share their most intimate concerns, worries and problems with loved ones. Friends, family members and colleagues generally know us well enough to be able to judge and control us. A counsellor has no vested interest in your plans or life, and can therefore actively listen to whatever issues you feel you want to voice. They will listen, challenge your thinking and help you to identify possible solutions, in a safe, totally confidential environment.
Myth:
Counsellors just sit there and say nothing
Reality:
Counsellors are proactive therapists who will work with you to identify core issues and to clarify perspective. They will mentally challenge a client and encourage the individual to explore their limiting beliefs and ideas.
Myth:
Counselling takes forever
Reality:
Counselling takes as long as it needs to. You cannot put a time limit on the amount of care, thinking space and attention that a client may require. The more complex and severe the issues are, that a client is dealing with, the longer the counselling process may take. Short-term counselling, that lasts a period of weeks or months, may be sufficient for clients who are more goal-focused. Longer-term counselling however, will concentrate on the development of the client's mental well-being and personality.
Myth:
Everyone will know you are seeing a Counsellor
Reality:
Counselling is a confidential experience shared only by the client and the counsellor. Whilst your GP will also know you are attending counselling sessions they will not know what you discuss in the counselling environment. The only people who will know you are seeing a counsellor are those people you decide to tell yourself.
Myth:
Counselling will change the person you are
Reality:
Counselling will allow you to explore core issues from your past, as you identify ways of moving forward with your life. Change is a constant thing, and a client with therefore experience a change in their thinking, from session to session. This is all positive progress that will help the client to free themselves from all the negativity they may be mentally carrying around with them.
You might also like...
SOME people have serious PSYCHOLOGICAL PROBLEMS. My QUESTION is < How can one FIND FIND OUT a person with such a PROBLEM in the society
Santa Claus
- 6-Aug-19 @ 11:42 PM
I am interested in Psychological issues.
Santa Claus
- 6-Aug-19 @ 11:23 PM