The Facts About Marriage Counselling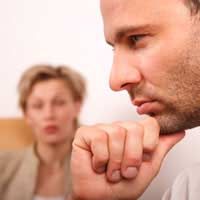 Contrary to belief marriage counselling does not follow rules set out in a guide book. Marriage guidance, and counselling, is a client-focused supportive service that is specific to each couple's unique problems, issues and dilemmas. The personalities and personal issues of both individuals is also taken into account and a marriage guidance counsellor will therefore facilitate a service that is determined by the requirements of the clients and their relationship.
Honesty is the Best Policy
In order to get the best level of support and service from marriage counselling it is important to be completely honest, with the counsellor, about issues and problems. It is not a counsellor's responsibility to coax information from the couple seeking guidance. Withholding personal information will only delay the process of solution seeking. Although some issues may be considered embarrassing to bring out into the open, a good counsellor will be able to put a client at ease and encourage them to openly discuss matters of concern.
Counselling Variations
The way a marriage counsellor works with clients is unique to the individual and the personalities of the couple seeking support. Therefore a counsellor who is recommended by a friend will not necessarily provide the exact kind of service that was offered to the couple's friend. A marriage counsellor will establish rapport whilst identifying the primary concerns and requirements of the counselling sessions a couple has booked and will plan support accordingly.
Procedures
The marriage counselling process does not follow an exact timescale. For some couples resolution of problems may take months, whilst for others the guidance process may take far longer than this. A couple's relationship, individual personalities and personal issues will all impact on the amount of time required to work through difficulties and to improve levels of open communication.
Following Support Requests
A marriage counsellor will provide support but will expect the individuals attending counselling sessions to participate fully, both during the meetings and in their own time. This will mean that a counsellor will instruct clients to follow tasks that are beneficial to creating improvement in their relationship.
Although the tasks will be identified during the counselling sessions it is the client's responsibility to carry these tasks out in the required time. Failure to maintain full interest and interaction will impact on the amount of progress a couple will be expected to make during the counselling period.
Skills Learning
Attending marriage counselling sessions can provide individuals with new skills that can be used to enhance relationships with others. Individuals can learn how to stop fighting and start solving problems as they arise. Learning how to avoid triggers to arguments, controlling escalation of problems into arguments and how to plan to make time for the best time to talk are also important skills that a marriage counsellor is able to pass on.
Marriage Counselling Myth
Just because a couple is willing to attend regular counselling sessions it does not necessarily follow that they will be able to save their marriage and avoid divorce or separation. It is not a marriage counsellor 's job to save a marriage. This is something that only the individuals in the relationship can do. A marriage counsellor will however be able to offer informed support, suggestions and alternatives that may help individuals find the level of resolution they seek.
You might also like...