Psychodynamic Approaches to Counselling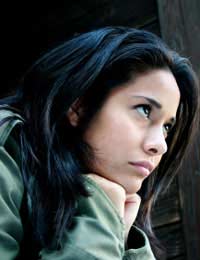 Due to the complexity of counselling there are many different approaches to supporting a client through the counselling process. This can depend on the style of additional support used or the individual exercises and teachings a counsellor demonstrates during the one-to-one counselling sessions. A psychodynamic approach provides a broad range of therapeutic approaches.
Basic Background
Psychodynamic therapy helps counselling clients understand the root cause of their problems and issues. It also helps equip them with knowledge and suggestions to enable them to cope with further difficulties. With a strong emphasis on the trust between a client and counsellor or psychotherapist, psychodynamic therapy provides the tools required to make progress.
This form of counselling has roots in the theories of Sigmund Freud, and was initially developed in the 1940s. His studies focused on the belief that our emotions, thoughts and behaviour stem from the unacceptable thoughts from your childhood that we allow to influence our current thinking. These repressed thoughts and feelings eventually manifest as depression, fears and conflicts. The therapy is relationship-centred and is powered by our interactions with close friends and family.
How it Can Help
Psychodynamic therapy works by understanding and acknowledging that most emotional problems originate in a client's childhood, and that all experiences will have some kind of subsequent subconscious effect on the individual. Through supportive counselling a client will be able to identify subconscious thoughts, and to understand how these thoughts affect behaviour. This is done by reflecting and looking inward at the feelings, thoughts and reactions a client expresses.
Problems like depression, anxiety, anger and social isolation can all be successfully treated and improved using some form of psychodynamic approach. This form of counselling however, relies on the interpersonal exchange between a counsellor and client, in order to establish and develop positive strategies that a client can use to create changes.
How Counsellors Use Psychodynamic Therapy
Some counsellors, psychotherapists and other therapeutic professionals may use a nondirective approach to counselling. This means they will encourage the client to express feelings and emotions whilst they listen and watch out for clues to the root cause of a problem or issue. This observation provides much useful information for the client, as well as the counsellor.
Other therapists may opt to work in a more directive manner, and will guide and lead the client into specific areas of discussion, concerning behaviour patterns, worries and issues. Because psychodynamic therapy is a slow, detailed process a client may be required to commit to a lengthy counselling relationship.
Core Principles
Psychodynamic approaches to counselling take many forms. However, there are key principles that arm counsellors with the best tools to provide the kind of supportive guidance that is conducive to creating a positive counselling outcome for their clients.
These include:
The belief that psychotherapy begins from early experiences in a clients childhood.
The view that all internal experiences relate to relationships with other people.
The use of free-association, and other techniques, can provide additional information, understanding and the exploration of problems.
The acknowledgment that insight is essential in order to achieve positive progress and success in counselling.
You might also like...
CAN PSYCHO DYNAMIC BE TERMED AS THE BEST APPROACH TO COUNSELLING??
NATIE
- 15-Mar-20 @ 5:06 AM
Please I need your help about how to advise someoneusing the psychodynamic approach
Kielhopa
- 2-Oct-19 @ 11:57 PM
I need your help about how to help someone solve her problem using the psychodynamic approach
Kielhopa
- 2-Oct-19 @ 11:55 PM
Hi people who have commented on here Can you help? I am having the wrong sort of counselling? I am seeing a counsellor at present who is trained in psychodynamic counselling techniques, he says he PTSD trained but I need support with rape really. Is this the right person to see or should I go elsewhere? Please help, this all feels so wrong.
The psychodynamic approach is very important because it helps clients to show their feeling since it is through feelings that we behave .The client first thinks,then feel and later behave..Thanks for this piece of work.
Tori
- 27-Mar-18 @ 12:59 PM
Pls lm writing an assignment on a DVD analysis for a psychodynamic counselling session. Can you please help me understand trasference and core-trasference in counselling please and how i can incorporate it in my assignment. Thank you
Kelly
- 1-Dec-17 @ 10:34 PM
always loved and treasured becuase it gives one confidence to live
Jasper
- 28-Feb-17 @ 7:36 AM
Excellent insight and explaination of psychotherapy, thankyou ever so much ! I am currently coming towards the end of my Level 2 Introduction to Counselling course and the information you have provided has has helped me to understand the subject, just that little bit better.. Thankyou Matthew :)
googz75
- 18-Jun-16 @ 7:55 PM
I am on the chylsis course different from the level 3 understand the essay titles but level is opening me up to forgivinng and loving myself faults and all
Member
- 8-May-16 @ 3:08 PM
good contents you provided, which helped in classroom presentation in the course of guidance and counselling.but sorry could you send to me your person contacts like email. i have problems which i cannot let all people know. Am studying Bachelor of Psychology &Philosophy at University of Bagamoyo Dar es Salaam Tanzania
masoud89
- 18-May-13 @ 9:42 PM