How to Find the Right Counsellor for You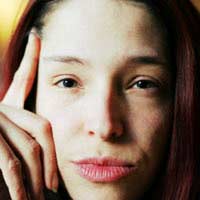 It is a common myth that everyone should be able to resolve their own problems. Sometimes exploring emotions, with the help of a counsellor, is the best option or solution. Being able to talk about problems in a confidential, supportive environment may make a huge impact and enable the individual to make positive changes in their life. When seeking therapeutic help therefore, it is important to find the right counsellor or therapist for you and your personal needs.
Types of Counselling
There are many different forms of counselling currently available, although these will fall into one of three groups – Individual Counselling, Group Therapy and Self-Help Groups.
Individual Counselling
A counsellor will meet with a client on a one-to-one basis for regular counselling sessions. In some cases the counsellor may also speak with the client and their partner or a member of their family. This is to facilitate communication and to talk through the issues that the client wants to resolve.
Group Therapy
A counsellor will lead a discussion, and guide clients with similar issues and/or concerns, at meetings where individuals are encouraged to share common experiences. This is a regular meeting and clients attending will benefit from exchanging thoughts and feelings.
Self-Help Groups
Individuals experiencing the same issues or difficulties meet regularly to discuss experiences and feelings. This can be initiated by a qualified counsellor or by individuals in the group.
What to Consider When Seeking a Counsellor
When choosing a counsellor a client should consider whether they would feel more comfortable discussing personal issues with a male or female counsellor or therapist. The counsellor's culture is also worth noting, as is their first language. Ensuring the counsellor is qualified, and has the relevant training and experience to meet with the client's specific needs will ensure the client receives a professional level of support.
Finally, a client should enquire about the counsellor's area of speciality – this could be marriage counselling, parenting, abuse and addictions or another area – and their approach to counselling, to ensure they will feel comfortable opening up and expressing emotions in the counselling environment. Asking questions, before agreeing to embark on a counselling relationship with a counsellor, with provide the client with some idea of what to expect at the counselling sessions, and will also help build a rapport with the counsellor.
Issues a Counsellor Can Help With
A qualified counsellor is trained to deal with many issues. These may include dealing with major life changes, family or relationship issues, domestic violence and/or abuse, parenting, anger and stress management, loss and grief, depression and addictions. Some counsellors may specialise in specific fields, for instance relationship and family counselling or alcohol and drug abuse counselling.
If a client is presenting a number of issues that require resolving it is worth seeking a counsellor who covers a variety of emotional issues. It is beneficial to a client to seek the services of a counsellor who can provide the necessary level of support that will enable the client to make therapeutic progress.
You might also like...