What Are Talking Therapies?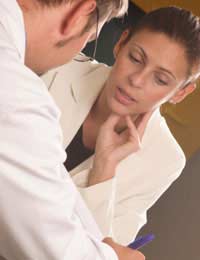 Whilst most forms of therapy involve talking and expression Talking Therapy generally describes open conversation between an individual experiencing emotional difficulty and someone providing support through listening and guidance. This type of support is offered by a professional counsellor or therapist, who is trained in identifying core issues and encouraging emotional expression.
What to Expect During Talking Therapy
Being able to openly express feelings, thoughts and emotions does not come easily to everyone. Talking therapy provides the time and space required to encourage an individual to explore issues and problems that have created an emotional block. Being able to explain what you feel in your head can take considerable time and patience, and a trained counsellor provides the understanding and support to create an emotionally safe environment in which personal expression can take place.
The Benefits of Talking Therapy
Talking therapy allows free expression. By being able to voice thoughts, feelings and negative emotion an individual is more able to understand and process the fears, issues, problems and emotional conflict that is explored during talking therapy counselling sessions. The counsellor will be able to provide support as negative thought patterns and behaviour are identified and explored.
Over the course of the counselling sessions attended continued talking, and exploring, will encourage the growth of confidence and provide the individual with a more positive outlook on life. Some people may see a counsellor just for a few weeks, whilst other people may attend therapy for several years. The idea of talking therapy is that you make it what feels most comfortable for you and your emotional issues. That way an individual benefits from this type of counselling in the most appropriate and effective way.
Different Types of Talking Therapy
There are many different types of talking therapy available and many approaches to counselling. It is therefore important to find the type of service and support that is most appropriate to your individual personal needs.
How to Find a Good Counsellor
In order to encourage open communication there must be rapport between the counsellor or therapist and the individual seeking support. A good therapist listens to what you have to say and values everything you do say. He/she will provide guidance and support and will encourage you to challenge your own negative beliefs and thought patterns. All of this will be done with your best interests at heart.
Where to Find a Counsellor
Besides trained counsellors and therapists there are other professionals who may have experience, and qualifications, in providing support and talking therapy. Health professionals like psychiatric nurses and social workers, psychotherapists, psychiatrists and chartered psychologists may also have the skills to provide talking therapy as a care and support option.
You can find a trained talking therapy counsellor through a GP referral. The counselling sessions will be paid for through the NHS, but it is worth noting that in some cases there may be long waiting lists for this service.
If you are able to afford to pay for your own therapy an approved independent therapist can be found by asking your GP for a referral or by accessing information at the library or citizens advice bureau. Individual sessions can cost between £20 and £100 an hour.
You might also like...