Body Dysmorphia Counselling Support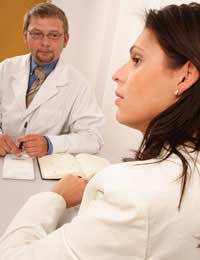 Body Dysmorphia or Dysmorphic Disorder, otherwise known as BDD, is a mental health issue that relates to preoccupation with self-image. This condition can only be diagnosed if significant distress occurs or disruption creates problems in the individual's day-to-day life. With the correct type of counselling these issues can be understood and accepted by the individual.
What is Body Dysmorphic Disorder?
Although the disorder can be perceived as an imagined preoccupation with ugliness and/or attractiveness, by those not suffering from the mental health condition, it is a very real experience and belief for those with concerns over their looks and self-image. Preoccupation of personal appearance can be severe in some cases, whilst other individuals may focus on a particular perceived believed defect. The nose, eyes, skin and chin are the areas of the body that usually create the most focus for individuals suffering from BDD.
Body Dysmorphic Disorder is a recognised hidden disorder that affects individuals of all ages. Because it is difficult to diagnose it is believed to affect a greater number of people than those already diagnosed, and will usually be one of a number of mental health issues the individual presents.
Signs of BDD
Individuals with a compulsion to check their physical appearance may do so because they have issues that relate to perceived beliefs of self-worth. Compulsive behaviour may result in preoccupation with personal appearance and if left undiagnosed can create distress and dysfunctional patterns of behaviour. What may start off as a seeking of reassurance of their looks and appearance, and a comparison with other people, may develop into a constant checking of their looks in reflective surfaces, picking at skin and cutting hair, or in more extreme cases, body alteration through cosmetic surgery.
Ritualistic behaviour that focuses on the way the individual sees themselves will be triggered by anxiety associated with image as a whole. What may start with a dislike of a particular part of the body may then grow into an obsession about perceived defects and ugliness. These intrusive thoughts will continue and grow over time causing the individual a great deal of anxiety, stress, preoccupation and mental health issues.
Support and Treatment
Healthcare professionals treating BDD may use a number of recommended treatment plans that combine Cognitive Behaviour Therapy, or CBT as it is also known, antidepressant medication and other person centred forms of therapy. Sufferers of BDD often exhibit signs of severe depression, social phobia and in some cases suicidal thoughts. Counsellors and healthcare professionals working with individuals with this disorder must therefore be able to access a number of different methods so that clarity, and a biological explanation, may be reached.
Counselling support for Body Dysmorphic Disorder will most likely be sought after the individual has explored many other avenues of treatment, including visits to dermatologists and cosmetic surgeons and other medical professionals. The type of counselling support offered must therefore be able to improve the individual's understanding of their mental health issue as well as concerns on a day-to-day basis. Symptoms may persist for a long period of time so it is important to be able to provide support that progressively impacts of the individual's self-awareness and a willingness to create positive changes in their life beyond changing their appearance.
What is the right type of Counselling?
As with all forms of therapy it is important that the individual seeks support and understanding from a counsellor they are comfortable building a supportive relationship with. This means that there must be rapport, reassurance of confidentiality and a safe environment in which to openly discuss and express personal concerns. The counsellor or therapist must possess an understanding of the personal issues presented and awareness of the focal points and issues related to Body Dysmorphic Disorder.
During the counselling sessions the individual will be shown ways to develop positive thinking patterns so that ritualistic behaviour patterns may be altered and controlled. Ways to cope with emotional difficulties will provide the foundation to challenging the perceived thoughts and beliefs regarding appearance and body image.
Successful Therapy
Whether an individual suffering from Body Dysmorphic Disorder undergoes surgery or not they will still require emotional support and understanding. Successful therapy therefore includes a combination of treatments that focus on psychological and behaviour patterns. Improvements in thinking and negative attitude can only be achieved through giving up old self-destructive forms of behaviour and previous limiting self-beliefs.
Successful therapy will create a change in thinking and behaviour patterns and create a positive attitude and improvements in mood and wellbeing. Learning how to redirect attention away from personal appearance will also benefit the individual.
You might also like...