Cognitive Approaches to Counselling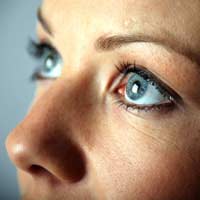 Counselling provides the opportunity to explore thoughts, feelings and emotions. Understanding why we think, feel and act a certain way, and why we hold the beliefs that we do, requires that we have patience and a keenness to explore our past and our present. There are many different counselling approaches that can help us identify, and understand, behaviour and conditioning.
What is Cognitive Therapy?
Cognitive therapy centres on the belief that our thoughts are influenced by how we feel. There are a number of different cognitive therapies, including Cognitive-Behavioural, Reality, Rational Emotive and Transactional Analysis. Each of these cognitive approaches to counselling can help a client through the counselling process, by providing further understanding of the way our thoughts are sometimes distorted.
Cognitive therapy focuses on the present. This means that issues from the past that are influencing current thinking, are acknowledged but not concentrated on. Instead a counsellor will work with the client on identifying what is causing distress in present thinking. What links these different forms of cognitive therapy is the way in which the counselling relationship, between a counsellor and client, develops. Assertiveness exercises, role-playing and homework are also part of the supportive one-to-one sessions a client will have with a counsellor.
Cognitive-Behavioural Therapy
This cognitive approach to counselling is based on the belief that learning comes from personal experience. Counselling will focus on a client's ability to accept behaviour, clarify problems and difficulties and understand the reasoning behind the importance of setting goals. With the help of self management training, assertive exercises and role-playing the counsellor can help a client work towards goals.
Virtual Reality Therapy
This form of therapeutic approach works well in treating fears and phobias. This is because virtual reality therapy (VRT) concentrates on accurately duplicating the distressing situations. Counsellors who use this form of cognitive approach, during counselling sessions, will recreate situations in order to expose the client to what triggers their fear. VRT also works well in treating anxiety disorders.
Rational Emotive Therapy
Rational Emotive Behaviour therapy (REBT) centres on the belief that human beings have a tendency to develop irrational behaviour and beliefs. These are the 'musts' and 'shoulds' that many people fill their lives with, and which influence thought and deed. REBT acknowledges that past and present conditions affect a person's thinking and utilises a framework so that the counsellor can apply activating events that allow the client to identify beliefs and consequences.
Transactional Analysis
TA, as Transactional Analysis is also known, is based on the notion that our personality consists of three states of ego – parent, adult and child. During interaction with others one of our ego states will predominate, depending on the situation we find ourselves in. Certain types of behaviour are associated with each of the ego roles, and using this form of cognitive approach to counselling allows the client to understand the different ego stages and how they interact with each other.
Using cognitive approaches enables a counsellor to provide additional forms of counselling support, and can provide positive results rapidly.
You might also like...
Pls how can I apply counseling interview in cognitive theory?
Atiku
- 11-Aug-23 @ 4:09 PM
could someone help me about how best can i do with the negative thoughts about myself basing with my social background.
eliman
- 13-Apr-17 @ 3:31 PM
Could someone please tell me how I would end a psychodynamic relationship ? I am doing an assignment and all I can find is how to end a person centred relationship, please help.