How to Develop Self Awareness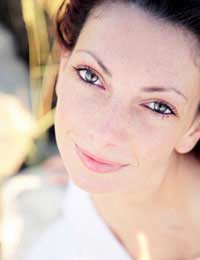 Becoming self aware is an important part of going through the counselling process, regardless of whether that is achieved by building a lasting rapport with a trained counsellor or therapist, or by self-counselling. Self-awareness can impact in your life in many positive ways, so it is an essential quality that provides the key to personal growth and development and must be explored at every opportunity.
How Aware Are You?
Developing your self-awareness is crucial in self-counselling. Without having a sense of personal awareness your personal growth and development cannot increase. Self-awareness enables you to acknowledge and accept yourself, and your behaviour, and to identify issues and problems that stop your personal growth.
Having a strong awareness of the Self means that you have acknowledged and accepted parts of you and your behaviour which usually remains private. This may include deep-seated issues and unacceptable behaviour patterns, which will have to be probed and explored through self-counselling if positive changes are to be made. Being aware of personal limitations will also help an individual cope with the challenges that self-counselling will present.
Developing Your Self-Awareness
Identifying parts of yourself that you may not already be familiar with requires that you are honest with yourself on all levels of understanding. Exploring your psyche, or inner knowing, will allow you to become more progressively self-aware and more able to accept the limitations that the discovery may make. Being self-aware also creates the opportunity to develop personal growth further, and requires that you listen to your psyche and use your intuition more freely.
Self-counselling provides an individual with the mind tools to explore their thoughts, beliefs, emotions, feelings and behaviour patterns. Although self-counselling may be a difficult experience, for many people, it is a necessary option to consider if increased self-awareness is to be achieved. Without this form of exploration self-development and personal growth cannot be effectively improved. By being honest with yourself, about your wants and needs, and listening to your psyche, you can begin to develop a clearer thinking pattern.
How to Develop Insight
Insight is simply knowledge that you have but were unaware of until self-awareness provided sufficient clarity. It is also an understanding of your emotions, feelings, thoughts and behaviour. Self-awareness provides an individual with a better understanding of their personal skills, which can be effectively used during self-counselling, to access and identify answers and ideas about issues and problems.
Using Self-Awareness to Identify Needs
Self-counselling helps an individual become more self-aware and open to making positive changes in their life. These changes can be made in one or more key areas relating to emotional growth. Personal growth is generally measured by behaviours like risk-taking, freedom to act, creativity and dealing with challenges. It is combined with the exploration of other important areas like Ego-status – which deals with ambition and how an individual relates to others – and Belongingness and Safety – which both explore how an individual maintains relationships and deals with rules.
Identifying personal needs, through self-counselling, will enable an individual to develop a higher degree of self-awareness. Through personal development positive changes can be made that will improve the emotional health of an individual. Being self-aware will also enable the individual to strive for continued improvement in many areas of their life, whilst strengthening good points and addressing unacceptable behaviour or reactions. On the whole, developing self-awareness creates a better understanding of who you really are.
You might also like...