Will You Benefit from Self-counselling?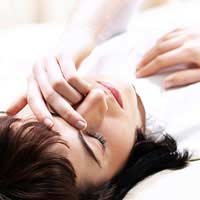 As with any form of counselling, self-counselling offers you an opportunity to direct your focus from day-to-day activities to matters that concern issues relating to past events, thoughts, feelings and emotions.
The difference however, is that you will be working through this counselling process by yourself. As with one-to-one counselling the same level of commitment is required from you, although self-counselling will also require you to self-motivate, inspire and challenge.
How Will You Benefit From Self-Counselling?
Self-counselling provides an effective back-up service for anyone who is already in a one-to-one counselling relationship with a trained therapist. It will enable the individual to further explore their emotions, thoughts and feelings by additional questioning and identifying. Self-counselling can also help an individual develop their self-awareness more effectively and can provide a positive method of self-exploration.
A counselling student will also benefit from developing their own personal awareness by identifying factors that may be holding them back from making progress, or by providing a more detailed exploration and understanding of their emotions, thoughts and feelings, which they can then use to effectively develop their counselling skills.
Understanding Self-Counselling Limitations
Self-Counselling is not an easy or speedy option. Self-counselling is a worthwhile process that can only be fully explored by an individual who is keen to develop the Self along with their personal awareness.
Whilst it can be a very demanding experience, self-counselling also provides an opportunity to delve deeper into issues and problems but requires a firm commitment from the individual. Understanding, and accepting, that self-counselling can provide many answers but also requires that an individual asks many probing questions will help you work out if it is for you.
Working with your psyche – your inner understanding – requires patience and belief in your ability to work through the series of challenging questions and exercises that you will have to set yourself. Accepting that you may still have issues that have not been identified or explored, will enable you to acknowledge that self-counselling may not the ideal form of therapy for you.
Developing Personal Insights
A qualified counsellor or therapist will work with you in order to arm you with the skills to identify and understand issues and concerns you may have. Self-counselling however, requires that you develop and explore these skills by yourself, in your own time. Achieving insight happens when an individual is able to understand an emotion, thought process or feeling more clearly, and can provide a huge positive step towards finding resolution or acceptance of issues and behaviours.
Becoming your own counsellor will mean that you have to view your emotions, thoughts, feelings and behaviours more objectively. Self-counselling may be viewed as being a journey of self-discovery, which can provide an individual with many additional challenges, insights and frustrations along the way.
Being focused on finding an acceptable outcome, to the course of self-counselling, will encourage an individual to work at a pace that is suitable for them. Understanding that finding insights and solutions may require a huge amount of personal effort and patience will also help a self-counselling individual to remained focused on their personal development.
You might also like...