Understanding Self Acceptance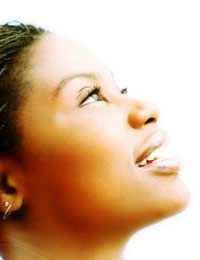 In order to achieve effective results, through self-counselling, an individual will have to willingly explore a number of essential qualities. These include self-acceptance and the ability to work towards creating positive changes in the behaviour, thoughts and emotions that are considered to be unacceptable.
What is Self-Acceptance?
Being accepted for who you are, regardless of your thoughts, beliefs, feelings, values and behaviour is a liberating experience. It allows us to move through life with less concern about holding ourselves in check.
Acceptance usually comes after other people have taken the time to understand who we are, what we do and how we deal with issues and situations, as well as how we interact with other people. If we feel judgment is being passed on us however, it creates a barrier, which may stop an individual accepting him or herself.
Being able to accept ourselves fully can only happen if we accept that our psyche does not judge us in any way, and that it will therefore help us overcome our issue with acceptance of self.
Non-Acceptance
When we judge others, or ourselves, we are being non-accepting. Our psyche, or inner self however, accepts us without questioning, although we will often attempt to work against it by trying to be someone we are not or by acting in a way that does not feel natural to us. Putting ourselves down, being harshly self- critical or concentrating on our weaknesses are all actions of non-acceptance.
Bridging the Gap
Self-counselling provides an opportunity to explore all the areas of our personality or behaviour that we do not like or accept. Developing our skills and personal awareness of self-acceptance can only be possible if we recognise that changes need to be made, and are prepared to accept this. In order to make the changes we want to we need to bridge the gap between our current actual state of self-acceptance and the ideal.
Although perfect acceptance probably does not exist, we can work towards bridging the gap, between what we have and what we would ideally like to have, by being open to exploring feelings and emotions through self-counselling and personal development and growth.
Working With Your Psyche
By listening to yourself you will be able to identify the parts of you, and your behaviour, that you do not accept. This may include behaviours and reactions that you would like to change, habits that you would like to break and other things or thoughts that you have which are no longer useful to your personal progress and development. Reviewing this list, from time to time, is a useful exercise that will enable you to acknowledge your continued progress.
Understanding how your personal non-acceptance interferes and creates issues in your relationships with others will enable you to pay closer attention to behaviour. By accepting that you will have to make changes you can begin to identify the best solutions for the outcome that you want to achieve. Letting go of the feeling that everyone, and everything, has to be perfect will also help you deal with self-acceptance.
You might also like...