How to Use Person Centred Self Counselling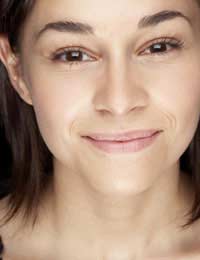 There are many different qualities that must be explored during self-counselling, in order for it to provide an effective method of increasing self-awareness and self-development.
Without being able to access these key elements of self-exploration, self-counselling becomes more difficult and may not provide a beneficial alternative to one-to-one counselling with a trained therapist or counsellor.
What is Person-Centred Self-Counselling?
Being person-centred must not be confused with being self-centred. If someone is self-centred they are obsessed and engrossed with themselves and their own affairs. To be person-centred however, means an individual is aware of their own worth and their personal limitations.
Person-centred self-counselling allows the individual to look at each of the essential qualities separately, and to identify specific areas that require more understanding and acceptance. Person-centred self-counselling also emphasises an individual's personal strengths, and their ability to direct the course of counselling.
Essential Qualities
There are a number of key qualities that form the core of person-centred counselling. These include: self-acceptance, self-empathy, self-judgment, self-regard and self-genuineness. In order for self-counselling to be effective all of these qualities must be combined and explored by the individual who is embarking on a course of extended personal awareness.
Self-acceptance allows the acceptance of all of the parts of an individual's personality and behaviour, and provides a better understanding of the things that most need to be changed. Having a high self-regard will also encourage self-expression of emotions and issues. An unconditional self-regard enables an individual to identify positive opportunities more readily, and works in tandem with the other essential qualities.
Effective Techniques
Free association – where an individual expresses random thoughts, words and imagery - and visualisation are effective skills that are used successfully during self-centred counselling. Being open to exploring inner feelings and emotions will open up person-centred counselling so that positive results are more accessible.
Being able to relate to yourself, by exploring feelings through visualisation, may initially feel difficult, but with practice this technique increases self-awareness and self-development considerably.
Maintaining an open, self dialogue – by listening to your psyche – is also a beneficial part of self-counselling, and can provide an opportunity to explore emotions and feelings further.
Re-enforcing Intentions
Being genuine towards yourself will enable you to reflect and revise the progress you are making. Checking progress, at regular intervals, will also help you identify areas that you may not feel as comfortable with, and will allow you to go over intentions and goals, which will create a more positive feeling towards continuing with person-centred techniques and ideas. Being able to see how much progress you are making will also encourage you to explore other ways of using the key techniques that work best for you.
Taking time to re-enforce intention provides clarity and insight, which you may be lacking through the process of self-counselling, but which would be readily available in a one-to-one counselling relationship with a trained counsellor. The opportunity to re-evaluate your goals and aims will also enable you to work on your personal limitations, and to stretch yourself even further.
You might also like...