Becoming a counsellor: A guide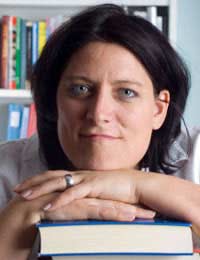 In recent years, counselling has become more highly recognised by the NHS as an effective way to help people with mental health problems. Various programs to improve access and recruit more counsellors mean that it is a good time to consider a career in counselling. However, you should think carefully about your current career, if any, and your personal traits before deciding whether this is the right path for you.
What is Counselling?
Counselling is an umbrella word that covers many different kinds of talking therapy. At a very basic level, we think of counsellors as "helping" other people. If this describes you, then counselling is worth considering as a career.
You probably have questions about how to get into counselling. In fact, you likely share many of the same questions as some of our readers. Some people know early on they want to work as counsellors, others decide on making a career transition later on in life. Counselling is a career choice that really values life experience. Read on to learn what you need to know to become successful as a counsellor.
Counselling Qualifications
Counselling is an interesting profession when it comes to accreditation. The title is a protected one but not in the same way the title of a medical doctor is protected. You cannot, for example, advertise yourself as a medical doctor if you are not a registered medical doctor. You either are registered and you are a medical doctor or you are not registered and you are not a medical doctor.
Counsellors are a bit different. A person can use the title of counsellor whether they are registered or not. However, they cannot say they are a registered counsellor if they are not. For this reason, you can expect to charge more for a counselling session if you are registered compared to if you are not. Once registered with the British Association for Counselling and Psychotherapy, you can legally advertise yourself as a registered professional counsellor. Registration proves to clients that you have satisfied strict educational, practical and ethical standards.
What Kind of Counselling is Best?There are many forms of counselling but the main ones are:
Cognitive behavioural therapy (CBT). This type of counselling involves focusing on the present rather than the past. You set goals with your client and use strategies to help them think and act in a more positive way. CBT has been studied more than other forms of counselling and has shown success in many research studies.
Person-centered therapy. Based on the approach of Carl Rogers, this kind of counselling focuses heavily on empathy, viewing your client with unconditional positive regard and behaving in a congruent way that means your actions honestly reflect your thoughts.
Psychotherapy. If you believe strongly that a person's past is critical to their healing today, then this may be the right counselling approach for you. Psychotherapists often work with people who have persistent problems that they have struggled to overcome for many years.
Most training courses will at the minimum do a brief overview of the other counselling types so you are well informed when patients have questions about your specific approach. From here, you can also branch into specializations such as couples counselling or family counselling. It is often when a person has worked many years in the counselling sector that they make a decision about specialization.
How Volunteering Helps
Volunteering as a counsellor has huge benefits for many reasons. First and foremost, spending time in a volunteer role can help you to decide if counselling is the right fit for you as a career. It can also help you to choose the best style of counselling for your personal beliefs and traits.
"Hi there, at the moment I'm doing a level 3 in counselling and psychotherapy and I hope to move forward to the degree. I'm really enjoying the course so far and hope to further my skills by volunteer work. Any amount of time would be beneficial to me but I don't know where to start or where to look?"
There are countless charities that will provide "free" training in return for a commitment that you will provide volunteer services for a specified amount of time such as one year. You will get to meet other people and learn about yourself as you train to become a counsellor. This training will not be sufficient for private practice or work as a counsellor in a professional setting. However, it's an ideal way to start. You may also manage to use these hours to satisfy entry requirements to a college or university training program, many of which require some previous exposure to counselling before you are accepted.
You can contact the local branch of the council sector for voluntary services to find out what opportunities are available in your area. Try searching online with keywords that include the counselling approach of interest to you, the word "volunteer" and the words "non profit" or "charity." These searches can also take you directly into the websites of organizations looking for volunteers.
Choosing a University
"Hey, I'm a college student who has been rethinking what I would like to do as a career. I've had no previous academic experience such as psychology but am planning to take it at AS Level next year in order to begin understanding the basic scientific theories that cover Psychology. I'm wondering what sort of education and qualifications I will need to get in order to become a professional counsellor and how I would get into a counselling workplace, can anyone help?"
Be forewarned that there are many unaccredited training programs that are not recognized by BACP. If you wish to become a registered counsellor, make sure you check their website to ensure any program of study is recognized. Unrecognized programs may still provide quality training but your employment opportunities afterwards will be more limited.
"Hi, I'm new to this! Due to redundancy I am looking at a change in career path. I have always fancied counselling, and decided to make the most of the situation and go for it! I will have to work during studying for this, and am going down the OU route of 'Introduction to Counselling'. I am unsure of where to go after this if and when I manage to complete it. Any advice or recommendations?"
You have a variety of options when it comes to counsellor training. There are courses ranging from certificate and diploma right up to undergraduate and graduate degree programs. Some people with backgrounds in related professions such as teaching may be able to go into a masters's level program that provides sufficient training for accreditation. Indeed, many people go on to become counsellors after working in another career for many years. They may find that their current career involves one-on-one communications with patients and they often take on a helping role by listening to people's problems.
What Will I Study?
In a training program, you will study theory as well as practical skills. Counselling programs also focus on personal qualities. This means you will learn more about yourself and how you relate to clients. Any course of study will also involve a practicum to apply your newly learned skills. Here, you will be supervised by an experienced and qualified counsellor who will provide feedback on your skills and relationships with clients.
I'm Done - What Now?
Once you have finished your training and are registered if you have chosen this avenue, you have many options for employment. Counsellors work in an enormous range of settings. Some counsellors are offered employment based on their practicum work. Some excellent places to check for employment opportunities are:
NHS website. The NHS posts employment opportunities for counsellors. There are opportunities in everything from primary care to specialties such as oncology, where you provide care to cancer patients and family members coping with cancer diagnosis and treatment.
BACP website. BACP provides links on its website to employment opportunities. Here you can find options for employment if you are registered with BACP.
University websites. Many universities offer links to employment opportunities relevant to its graduates. Some are open access, so you can view them even if you didn't attend the university. More often than not, however, you will gain access to the information from the university where you attended.
Social media. Connect with non-profit agencies and other potential employers through sites such as LinkedIn. Make sure you are vocal about your efforts to find a job after finishing your counsellor training.
National and regional newspapers. Many newspapers are freely available online, allowing you to browse adverts or create job search alerts when jobs matching your criteria become available.
Don't forget unadvertised positions. Many roles in counselling are not advertised and are filled based on word-of-mouth. Contact charities and other potential employers to register your CV.
There are seemingly endless opportunities in counselling, from working in a center for addictions to private practice or employment with the NHS. Many people find it easier to start out working for an employer before going into private practice, namely because private practice requires start-up money for insurance and advertising. You will also need money to see you through for the first year or two before you build up a good reputation and referral base to provide full-time, reliable income.
Some tips for getting employment include:
Get an up-to-date CV. Make sure your CV is current and covers all of your counselling relevant experience, including volunteer work. Counselling is a career where volunteer experience is strongly valued, so be sure to create a section dedicated to volunteer experience. Also ensure that you include your education at the top of your CV, as education is similarly valued in counselling. In fact, for some roles, it's critical.
Talk to other counsellors. Ask other counsellors how they got their first job. Let them know you are actively looking for work and would appreciate any advice and support.
Contact counsellor program trainers. Talk to trainers from places where you have studied and/or volunteered and see if they can connect you to opportunities in the field.
Choosing Counselling as a Career
Counselling is a helping career and a very gratifying one for those who want to make a difference in the lives of other people. Starting out can seem daunting, especially if it's not your first career. But remember that your experience can help make you a better counsellor. For those who are young and just leaving school, you can focus on getting experience through volunteer opportunities. Above all, becoming a counsellor requires commitment and an open mind to learn about yourself in the process.
You might also like...
Hi I'm Sarah, I am a qualified relationship counsellor, I am registered with the BACP but I am not yet accredited (working towards). I have 8 years volunteer experience and started practicing privatelty. I am looking to grow my practice and have thought about approaching my local GP. Do any of you have any experience of this? Any tips? Do you know of any obstacles to this eg do you have to be accredited? I'm not sure where to start, can anybody help?
Sarah
- 27-Mar-17 @ 2:08 PM
Kells - Your Question:
I wrote the same amount again on last week's post, but then the site only published half of it.
---
Our Response:
Thank you for your posting. You are only allowed a specific amount of space and words per post. Short, succinct posts are generally preferred.
TheCounsellorsGuide
- 21-Mar-17 @ 2:36 PM
I wrote the same amount again on last week's post, but then the site only published half of it.
Kells
- 21-Mar-17 @ 12:10 AM
Daelyn I'm assuming that you are based in the U.K., and my (lengthy!)'comments are based on that. There are several highly reputable and extremely good places where you can get further training.The ones I know of personally are in London. There are two professional organisations for therapists.BACP (British Association for Counselling and Psychotherapy) and the UKCP (the United Kingdom Council for Psychotherapy).Both are reputable and rigorous in their requirements, but the UKCP is viewed as the "higher" of the two, as it requires tougher and longer training and more actual "approved" hours doing therapy with clients, with proper supervision in place both at your academic institution and at the place(s) where you do your clinical placement(s). To ensure that you are getting proper training, you should visit the UKCP website and look for their list of "accredited institutions" which are those places where the standards of academic teaching, skills training and assessment meets their requirements. Then go through the list to find institutions which are located close to you and which appeal to you, in terms of course content and ways of teaching.Please don't assume that your lack of therapy hours face to face with clients means they won't take you: I'm a lawyer and they took me! I am also making a second assumption now: that as an undergrad, you are probably in your early twenties.That might (and I mean "might", not "will") cause a degree of concern to these institutions, as one of their key concerns is that the training is safe for you to undergo. It is a requirement of these courses that you are in personal Psychotherapy with a UKCP accredited psychotherapist, for the duration of your training.You will have to factor in the cost of a weekly therapy session for your budget - the institution won't provide it and they won't pay for it either.During the course itself, we deal with so many emotionally-challenging issues and you need your own therapist for two reasons, each of which are fundamental "quality controls" for the ethics of "first, do no harm" which underpins professional ethics.First, to keep you emotionally safe and to do the same for your clients, you MUST identify and deal with your own emotional crap (we all have it - and anyone who thinks "I don't" has the most of all - and is in denial as well!).Second, to give you an experienced and safe person where you can explore particular issues which are coming up for you on the course itself.This class of issues invariably link back to the first category i.e. Your own emotional issues.This is deep, deep work you will be doing.It is critical because you need to understand what each client's issues may trigger for you when you are "in the room" with him/her.There's a great degree of over-simplification on this website about how a counsellor "must be able" to put aside all judgments etc.A great course will help you, in combination with you
Kells
- 16-Mar-17 @ 2:52 AM
Hi, I am third year student doing an undergrad degree in Psychology and Counselling.Its really great and I love it.The problem is, I want to continue and do my Masters in Psychotherapy and Counselling, but to do this I need experience, and I have none. It is really hard to get voluntary placements even in charitable organisations and I am not looking to be paid it would be voluntary work for a year.I have been looking for a few months and been for interviews but so many are applying for these placements now, the ones that do training within their organisations have the pick of who they want.Its really hard. I can do courses and diplomas in the year but this doesn't give me face to face experience.Any ideas?
Daelyn
- 4-Mar-17 @ 12:26 PM
I am 12 years old and I love helping people. It is an amazing expire nice to know that people trust you and it makes me happy helping people. I am choosing my options in march. 6 weeks away. I would really like some advise because I would love to help people of all ages. I had a talk with my teacher about it but I need a but more advise. I would love some advise on becoming a councillor. I love kids so I would also love to help kids.I have been through alot so I understand. X
Ams
- 21-Feb-17 @ 3:35 PM
I have completed my BA with psychology home and I want to set my career as a counselor plz help me and advice which course I should go for.
Kunmun
- 15-Feb-17 @ 8:28 AM
Hi there I'm currently a lay counsellor at a hospital for 10 year now I want to further my studies or upgrade myself bt I'm not sure what to study please help witha formal qualifications
Lovey
- 23-Jan-17 @ 5:40 PM
HI'm an Italian integrated counsellor and I'm looking for a training in UK. I'd like to have information about Italian speaking organizations where deliver my competences. Thank you
Fiuffi
- 7-Jan-17 @ 5:47 PM
Hi I'm Theresa I've had a variety of counselling myself for a variety of ressons I would like to get some information on free courses to get in to counciling so I can give something back my counciling helped me to get my life back on track I'm on benifits at present due to fybromyalga I'm 53 years old please can you help me so I can help others thank you Theresa
Theresa
- 29-Dec-16 @ 12:12 PM
Hi I'm Theresa I've had a variety of counselling myself for a variety ofreasons which has helped me get my life back on track and feel I could give alot back is there any free courses i can take to get started im on benifits at present due to fybromyalga please help me to help others thank you Theresa
Theresa
- 29-Dec-16 @ 12:05 PM
i am a student counsellor I wish to have a way of doing online studies on family and grief counseling how can I do this I mean like a 3 or 6 months programs. thanks
lino
- 24-Nov-16 @ 9:55 PM
Hi, I am a trainee psychotherapist and my clinical placement is in a secondary school. The school has offered me to see more student sin the week and so I would go from being a volunteer student to an independent school counsellor. I know that I will need to get my own insurance, but can I work independently without being yet registered to any professional body? I am currently training at the Tavistock and Portman NHS so at completion of my training I will be registered with the British Psychoanalytic Council. If any of you has had similar experiences I'd like to if being registered is mandatory. Thanks in advance Sara
Sara
- 29-Apr-16 @ 9:55 PM
Hi, I am looking to begin a career as a counsellor. I'm mid-thirties and have a psychology degree, but no other current counselling qualifications or experience. I have been out of work for several years and only have enough money to financially support myself for a few months living alone. Would it be feasible to become a counsellor in my current situation? For instance, if further qualifications are a likely necessity, how much would they roughly cost, how much time would it take to achieve them, and could I get any financial support to help me through? Are there opportunities for paid work during training so I could support myself during learning, or counselling jobs that include either relatively brief (i.e. only a couple months) or paid training? I'm really interested in this career path, but I just want to know if it's a realistic possibility given my financial circumstances. Any information or suggestions would be much appreciated. Thank you.
Becky
- 26-Dec-15 @ 7:39 PM
I'd like to have more advice on what avenue to go for studying become a therapist.
Danimac75
- 14-Dec-15 @ 8:15 PM
Lady d - Your Question:
Good eveningI have a diploma in conselling and just wondering if I need to be registered with anyone
---
Our Response:
Please see BACP site here
here
which should answer your question.
TheCounsellorsGuide
- 19-Nov-15 @ 11:22 AM
Good evening I have a diploma in conselling and just wondering if I need to be registered with anyone
Lady d
- 18-Nov-15 @ 4:59 PM
I wanna be a counsellor I'm 16 how do I do it
Liz
- 16-Oct-15 @ 7:06 AM
Hi I'm thinking of doing a specialist counsellor course level 4 but a distance course with bsy because I work full time , will this still count thanx
Billie
- 14-Aug-14 @ 6:27 PM
Am from Zambia Africa, i have a Diploma in Guidance , Counselling and placement with Technical Vocational Training College in association with the University of Zambia. How can i get registered.
Momo
- 6-May-13 @ 5:55 PM
Hi, Am new here, I would like to do a cause in Counseling. What should do and what are the qualifications and Conditions?
H Y
- 5-May-13 @ 12:43 PM
Soy Counselor Psicologica Sistemica y trabajo con Workplace Counseling en America Latina. Solo en Español por ahora. Me gustaria ofrecer mis servicios como profesional del tema en America Latina. Gracias,
Celinasen
- 2-May-13 @ 11:17 PM