What Counselling is Not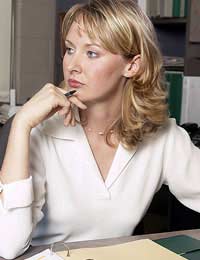 There are many misconceptions about what counselling is, whom it is for and what it should help you achieve. Whilst counselling offers many forms of beneficial help to individuals struggling to cope with long-standing emotional issues and problems it does not provide a cure-all answer. Understanding, and accepting, that there is far more to this complex remedy will enable you to examine whether or not it would be beneficial for you and your personal needs.
How Counselling is Often Described
Outdated ideas of what counselling is and is not are generally formed from the initial description people encounter of this form of therapeutic service. First impressions are often made from comments that dismiss counselling as being intrusive and ineffective. Counselling, today, is still linked to definitions of clients on a couch and therapists in white coats. Is it dismissed as something for people who are crazy or as an activity for those individuals who are preoccupied with self.
What is Counselling?
Counselling is the generic name given to a supportive service that provides individuals with guidance and help to understand, accept and overcome emotional issues, problems and concerns, some of which may be long-standing. This supportive service can help identify many important personal issues and is provided in specific issue-based programmes that focus in detail on areas of concern.
What Counselling is Not
Counselling is not a time-filling service for those people who are perceived as being crazy because they are experiencing problems in coping with personal and emotional issues.
Counselling is not the magic answer to life's problems. An instant solution is also not found in a counselling programme or session. What counselling does provide is an opportunity to gain a better understanding of the ways in which positive changes can create a means of exploring difficulties and of working towards resolving personal issues.
Although counselling provides a tool to explore difficult personal issues it is not a supportive emotional crutch that enables you to carry on with life without a care in the world. Counselling should be used as a supplementary support, and this means that anyone attending counselling sessions must be prepared to put in the required time and effort to work towards creating emotional improvements.
Counselling is not an advice-giving service. It is a supportive service that allows a client to gain understanding of self by self-exploration of their emotional issues.
What Counselling Can Provide
Counselling provides a supportive service that creates a safe emotional environment in which an individual can explore difficult personal issues. Fears, anger, abandonment, rejections, trauma and confusion can all be examined and clarified by using counselling as a mirror that reflects back the truth of the issues and/or problems, in order to find resolution.
The rapport and relationship that is built between the counsellor and client is the supportive mirror that allows the client to take action towards creating positive changes in their life. Reflective mirroring, in the form of the trust between client and counsellor, can provide a fresh perspective and a huge difference to an individual's emotional life.
You might also like...
In your 'What is Counselling' paragraph, it states counselling provides 'guidance'...? Guidance is not counselling....
Buddy
- 19-Oct-17 @ 2:58 PM
After spending a long time out of my chosen career of counselling-I would now like to move forward within it. Since counselling and teaching the subject previously-I have travelled extensively, built a travel blogging business and home educated my teenage children. I have experientially learnt exceptional amounts about life which can be utilised when working therapeutically. I know I would like to work within a university ideally but realise that my resume may not look relevant to potential employers because of the gap between when I last practiced 2012 and now. Do you have any suggestions on how I make myself attractive to a potential employer. I've previously also been an Associate Lecturer in Counselling but that ended in 2007.
very nice. i wanna to know something what the solution shuld be given to the client?
ajit
- 29-Oct-11 @ 7:40 AM