About Our Site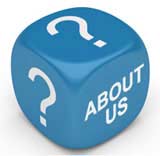 TheCounsellorsGuide was formed to offer a unique reference point on a comprehensive guide for counsellors.
Understanding and accepting issues and concerns is an essential part of developing awareness and personal growth. Being able to acknowledge difficulties and to seek resolution is important for many people, whilst for others being able to provide this type of supportive service is a worthwhile career choice that can develop caring skills. TheCounsellorsGuide aims to provide a useful, easily accessible tool to explore the many career options currently available within this field.
Our articles and features offer a practical resource, and are written by experienced wellbeing experts. Readers can explore the many different approaches to counselling and also compare traits and attitudes in the Questionnaire section. There is also an opportunity to Ask Our Experts a Question. This service addresses any specific problem, concern or point of interest a reader may have regarding Counselling Skills.
TheCounsellorsGuide is one of a number of comprehensive sites that highlight the need for, and growing interest in, personal awareness and self-development. Readers can uncover the Myths of Counselling and clearly understand the importance of self-counselling. The site also provides useful information regarding paid and voluntary counselling opportunities.
Our focus is always on providing informative, well-written and easily accessible resources for those readers seeking expert knowledge and advice. Our highly informative and uniquely resourceful sites also offer an opportunity to share experiences and pose specific questions.

Related Articles in the 'Site Information' Category...