The Importance of Counselling Sabbaticals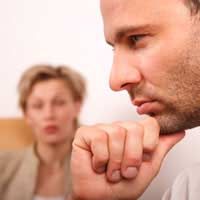 Individuals who work in a counselling or caring profession can be prone to stress related issues that over time can impact on the quality of their own emotional wellbeing. It is therefore important that counsellors and therapists make regular performance checks so that potential burnout does not occur. A sabbatical offers respite from normal routines and provides valuable emotional and mental space.
What is a Sabbatical?
A sabbatical is a rest period from the normal routines of work, and the associated demands and pressures related to the career. This period of rest can last for any length of time but is generally a few months onwards. In some cases a sabbatical may end up as a career break or gap year. Sabbaticals can also be used for extended learning and study.
Due to the demands of providing on-going emotional support to others, in a professional capacity, a counsellor may initially appear unaware of the effects that this emotional workload has on their own wellbeing. Dealing with difficult emotional issues, in a consistently compassionate manner, requires a counsellor to perform a professional service regardless of the impact on their own wellbeing. Accepting that sometimes a break away from professional pressure is beneficial ensures the level of counselling service a counsellor provides is always of the highest standard.
What is Burnout?
Burnout is the name given to emotional and mental overload caused by unrelenting professional pressure and is applicable in any line of work. By understanding that burnout also occurs within the realm of caring and counselling professions allows a counsellor or therapist to remain alert to the possible triggers and dangers.
Anti Burnout Measures
Regular open discussion of the stress and strain that arises within counselling work enables a counsellor to fully understand and recognise the potential pitfalls of being in constant service. Once fully accepted and understood preventative measures can be put into place. These measures may include regular breaks and/sabbaticals that allow sufficient time for the individual to unwind, relax and recharge. Meditation, or quiet reflection, also offers many benefits and can form part of a self-care programme.
Planning a Sabbatical
Whilst some companies do offer profession sabbaticals everyone is entitled to take time out from regular routine in order to release the pressures of stress and emotional strain. Planning a successful, fully beneficial sabbatical requires careful consideration. Reflective time away from others, study leave and rest and recuperation time all provide different benefits so it is essential that you choose the right type of sabbatical for your own personal needs.
It is also important to set a realistic time frame so that a counsellor, and employer, is able to monitor progress. Heading back to work too soon will quickly undo the benefits of the rest period so it is essential to allow sufficient time for recuperation and relaxation. As taking a sabbatical requires time away from the demands of normal working schedules it is also important that plans are put into place before leave so that everything runs smoothly in an individual's absence.
Sabbatical Coaching Resources
A Sabbatical Coach is a professional who works with you to ensure that the time spent away from the demands of counselling is put to good use. The coach will help plan and create the best possible methods of connecting to your needs and will identify the most productive way of making your plans into reality. In the case of a recuperation break a coach may suggest particular concepts that enable the client to release beliefs about their work performance and the quality of service they provide to counselling clients.
Sabbatical coaching also opens an individual up to the exploration of what it is they most want to do in a professional capacity, and helps put into place an effective means of achieving these goals without the potential of experiencing burnout along the way.
Check the Fine Detail
Before embarking on a sabbatical it is important that an individual communicates with an employer so that they understand that the break will be of benefit to the profession role, and the clients the counselling service is offered to, as well as to the counsellor enjoying the break.
As the goal of a sabbatical is to refresh and recharge an individual so that they are able to perform to the best standard of service, it is imperative that the counselling position/job remains open for them on their return. Whilst time away from the demands of counselling means time out from dealing with the daily demands it is also important to remain in contact with an employer or supervisor during absence.
You might also like...
@brital - The counsellor needs to be able to listen to a client, it's their job after all and the client needs to be able to listen to the counsellor in order to take on the advice they are being given.
Freddie
- 20-Nov-15 @ 12:50 PM
I would like to ask a question, how can verbal listening skills can help a counsellor and client
brital
- 19-Nov-15 @ 8:38 PM
Hi everybody.i have just promoted as a counsellor in a secondary school in fiji. I have gone through the counsellor's guide and found it to be very useful. I think it will help me to become a better counsellor and help children have quality life and education at the same time.thanksPRATHIKA GOUNDER
priti
- 3-May-13 @ 11:54 AM