Humanistic Approach to Counselling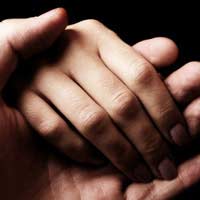 For over fifty years a humanistic approach has been used in the field of therapeutic counselling. Although behavioural and psychoanalytic forms of counselling are also available, the humanistic approach is an extremely successful option.
What is Humanistic Counselling?
Counselling clients with a humanistic approach provides them with an opportunity to explore creativity, personal growth and self-development, as well as acknowledging a variety of choices. The foundations of the humanistic approach provide the client with a deeper understanding of who they are, what they feel and the opportunity to explore the possibility of creating personal choices. It encourages self-awareness and self-realisation.
A humanistic approach provides a distinct method of counselling and focuses predominately on an individual's unique, personal potential to explore creativity, growth, love and psychological understanding.
Specialist Knowledge
Counsellor's specialising in providing clients with humanistic counselling are skilled in offering a non-judgmental, supportive and understanding service, in a safe and confidential environment.
There are many different types of humanistic counselling, all of which involve a close counselling relationship between the counsellor/therapist and the client. These include Gestalt Counselling, Transactional Analysis, Transpersonal Psychology, Depth Therapy and Humanistic Psychotherapy, to name but a few.
Gestalt Therapy
This type of counselling is directive, as opposed to non-directive and person centred, and offers the client an opportunity to explore thoughts and feelings, and how these are processed. It provides an incentive to become more aware of the mind, body and spirit. By working through and clarifying feelings a client can achieve greater understanding of their own personal experiences.
A counsellor, specialising in the Gestalt method of counselling, will provide support and enable the client to become more self-aware. This may be done by applying a series of exercises and counselling experiences, like role-playing, to help increase self-development and self-knowledge.
Transactional Analysis Counselling
Based around a client's self-development and personal growth, transactional analysis provides a connection between a client's past and how this influence's present decisions and choices. Transactional Analysis also acknowledges the three ego states that run through every relationship a person has with others. These are the Parent, Adult and Child ego states.
The client is encouraged to look back over past decisions they have made, and to analyse and understand the consequences and subsequent direction. This form of humanistic approach to counselling also helps clients become more in tuned with their thinking and acting skills.
Transpersonal Psychology
This is a deeper form of therapy and requires the client delves into the core of their issues and problems, by exploring personal development, self-awareness, behaviour, spirituality and individual qualities.
The Humanistic Counsellor
Counsellors who work with clients in a humanistic way are able to provide support so that the client can freely explore their whole life experience, rather than singular blocks. Particular attention is paid to combining the past, present and future, instead of concentrating on one specific area, problem or issue.
Humanistic counselling, unlike other forms of counselling support, is unfortunately not widely available on the NHS, and yet provides as good a result as the other more acknowledged types of counselling. Next...why not take a look at some of our case studies?
You might also like...
Hi, can anyone explain to me the term ego surrogate?
Just got crucified, not the best of days but I like to keep my head held high, thanks to this counselling I have accepted my fate as he jesus of this universe. goodbye my people need me. :)
The Big J
- 14-Jun-16 @ 10:25 AM
Vry well explanation of humanistic approach to counselling. Thank you
farro
- 27-May-16 @ 5:55 PM
With the much happy of this counsellor's guide i will like to extend my greeting and add more effort with this side. And this my first time that i came across of this side and i am very happy and glad with that and from that, i will promise you that i will work for you
Policy
- 18-Feb-16 @ 2:30 PM
The Humanistic approach is an interesting one because it gives a client room to explore the outer limits of the world, thereby making them understand what their are made of(their personality) i recommend this theory to my colleagues in this field because it has been very efficient and effective to me.
giovanee
- 21-Dec-12 @ 3:31 PM
may yoiu post the differences between councelling theories
roy
- 24-Nov-12 @ 2:15 PM
Those who have gone through humanistic counselling, especial transactional analysis, have found it to be very worthwhile and has often provided the answers they seek – or at least put them on the path to those answers. It's not easy, it requires commitment on the part of the patient, and is a slow process, but the results seem to indicate it has real value.
Richard
- 3-Oct-12 @ 12:39 PM