How to use Counselling and Psychotherapy Resources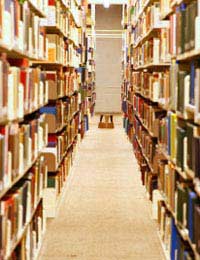 Keeping up-to-date with information, resources and developments in the field of Counselling and Psychotherapy can become a time-consuming task. Ongoing research in this area of therapeutic counselling means there is a comprehensive study of resources always available to provide counsellors with a useful form of additional support that they can offer to clients. It also opens the doors to exploring many other areas of supportive counselling and further career development opportunities.
Why Use Resources?
Counselling and Psychotherapy resources provide a useful, additional tool for counsellors wanting to provide as wide-ranging a service as possible to all their counselling clients. Resources can also enhance a counsellor's personal skills and increase the level and amount of knowledge and support a counsellor can offer through the practice of their skills.
Research libraries offer counsellors easy access to the latest books, articles, reviews, manuals, guides and summaries, and provides information on the latest developments in the field of counselling and psychotherapy. Counsellors can also access information on medical research and clinical trials, using electronic journals and database. These services can be accessed online or through registered associations and organisations.
The Benefits of Using Resources
Counsellors who work in specialist areas of counselling, or with clients who present more than one initial concern or issue – for instance drug and alcohol dependency – will discover there are many benefits to using resource materials and research knowledge. They will become more confident in their ability to provide their clients with the best possible counselling service, and also be able to offer other avenues the client can explore.
Using resources also allows the professional counsellor an opportunity to explore their own abilities, career development and personal skills and requirements. Reflective research explores the counsellor's skills and self-awareness and may provide renewed interest in the expansion of a counsellor's career. Being able to access information about the latest developments in the field of counselling also supports further training.
Resource Accessibility
Counsellors can register to access a wide range of online Resources available. The British Association for Counselling and Psychotherapy (BACP) for instance, provides an accurate and comprehensive list of resources for a registration fee of £45 for BACP members, and £49 for non-members.
Resource information is available online and can be accessed by professional counsellors, psychotherapists and students. Some websites also offer Discussion Lists and Forums and Blog Posts that can provide qualified counsellors with another easily accessible method of research, as well as an opportunity to interact with other counselling professionals. Mailing lists will also keep a counsellor regularly informed of changes, ideas and developments in counselling.
Easy Steps To Using Resources
All counsellors can benefit on a professional, and personal, level by using counselling resources to help increase their skills and knowledge within their practice. This is very easy to implement and can provide the following results:
A quick, easy-to-access information service.
The latest information on counselling skills and services.
Additional support to offer clients.
Increased confidence in a counsellor's ability to provide a supportive, and person-centred, service to clients.
Interaction with other counselling professionals.
You might also like...