A Client's Perspective of Spiritual Counselling: A Case Study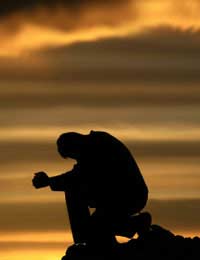 Learning to self-heal is not an easy option. For those individuals who have explored self-awareness, on some level, finding additional support that is holistic in approach and accessible can be challenging. Counselling, in the basic sense, is not always the best option for everyone, and finding a supportive programme that can help with specific issues or concerns requires a bit of research and determination. Once you find the most suitable form of spiritual counselling for your needs however, an individual can become inspired to take positive steps on the path to healing.
Mother-of-five Hayley Heath, 38, from Cambridge, became so preoccupied with parenting that she buried her negative behaviour patterns and self-limiting beliefs under the huge pile of chores and responsibilities that her life as a mother presented. Having experienced post-natal depression and received counselling and support to help with the issues that were prominent, Hayley opted to ignore the issues that lay at the core because she feared being overwhelmed by the challenges they could potentially present.
Spiritual Encounter
"For a long time I assumed that anything with a spiritual tag meant an association to a church or other religious group. My strict upbringing put me off exploring anything that potentially involved exploring anything remotely spiritual, but my neighbour encouraged me to look beyond my opinions."
Hayley's neighbour Diane is a spiritual volunteer, and has worked in many supportive roles on a wide variety of projects – from assisting at meditation and Satsang groups to working as a facilitator at a spiritual retreat. Spending coffee mornings with her neighbour helped Hayley explore spiritual healing and counselling with a more open mind.
"When Diane explained the things she had tried and how they had enabled her to shed a lot of emotional baggage I began to accept that maybe it was time to tackle my own issues and limiting beliefs."
Personal Power
Most of Hayley's emotional issues centred around personal relationships so she was able to find spiritual counselling support that provided a good grounding and understanding of relationships. Weekly sessions with her spiritual counsellor enabled Hayley to gradually identify surrender, devotion, compassion and contentment techniques that helped her acknowledge and accept issues from her past.
Meditation also played a big part in helping Hayley release negative thought and behaviour patterns and to look beyond the image of herself that long needed updating.
Spiritual Guidance
"The spiritual sessions were more like receiving guidance than counselling, which was a relief. It is a much gentler approach and that made me more willing to motivate myself to move forwards in dealing with my issues. An empathic and caring counsellor puts you at ease and encourages you to be yourself and that opens the door to wanting to make improvements."
Hayley's interest in the holistic aspects of spiritual counselling has also motivated her to get involved in other spiritual practices, and she now regularly attends spiritually-led workshops, events and programmes.
"I don't doubt that if I hadn't found a gentler way of working through my issues that they would still be buried deep. Now that I've embraced spiritual guidance, in some small way, I feel empowered to continue making positive changes."
You might also like...