How Do I Transfer My Counselling Skills?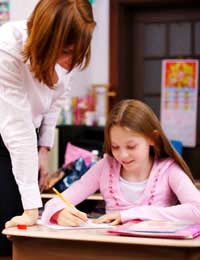 Q.
I have worked as a counsellor for the last 15 years in a private practice and for a counselling organisation.
I would like to work as a counsellor in an educational setting but have not been successful in finding work because the role demands experience of working in that sector - it's a chicken and egg situation. any advice?
(K.J, 17 February 2009)

A.
General counselling skills are accepted as being a useful addition in any vocation, as these skills will have given you a better understanding of the importance of good communication and rapport building. Counselling skills also increase your active listening ability and will provide you with a good grounding in acknowledging and accepting personal differences, as well as identifying emotional issues and personal limitations. As a trained counsellor or therapist you will also be able to combine all of this valuable knowledge and experience in order to transfer your skills.
Skills in the Workplace
Many counselling skills easily transfer in the workplace, and can be used to improve your relationship with clients and colleagues, as well as open up opportunities in the work that you do. To be good at a particular job you will need to have the confidence, understanding and basic knowledge required, but in some cases this can be gained through experience as you work. Counselling skills training provides a firm foundation for a wide number of people-focused careers, and gives a counsellor a good grasp of the skills required in specialist Counselling and supportive services.
How to Transfer Skills
The first thing to do is gather information relating to the job you are interested in applying for. Find out what skills are required and identify any possible points that are relevant to the skills you have – for instance, communicating and motivating others. The qualification you already have can be boosted with the addition of other complementary courses and workshops that highlight your skills further, and you can also transfer experience skills. Therefore voluntary placements will also show you have stretched yourself further and are committed to working in the field of counselling.
Many counselling skills are highly regarded because it shows you have an advanced level of communication and work well with people. Additional specialist skills can be obtained whilst training on the job – through a voluntary placement – and/or through specific skills training. Being aware of the skills an employer is looking for will help you tailor your experience and transfer the skills you already possess.
You might also like...
Hello, I am 35 year old lady from India, I would like start my career in counselling. I am working as IT consultant since last 12 years but always inclined to help, counsel and provide solution to my friends and colleagues problems/dilemma. I really enjoy and feel satisfactory by doing this. As i don't own any professional degree in this field and never experienced it much at wider level. Kindly guide me how to move in this line, I am also fine in taking up the volunteer work.
Priyam
- 26-Sep-20 @ 12:16 PM
I have a level 5 diploma in health and social care(adults) and a so a qualified registered care manager. I am keen on becoming a counsellor. I have started a level 3 in counselling but do I need level 2 first? Thanks lynn
Lynnie
- 18-Sep-17 @ 2:26 PM
Hi I am a qualified teacher BA(hons) with QTS. (2000) I want to become a child councillor as I have experience of children. Wanted to know the quickest route to become a child counsellor. Thanks R
Teacher
- 23-Jun-17 @ 4:56 PM
Hi I was wondering if anyone could help. there is a clear distiniction between counselling and psychotherapy? Also I was wodering if you can practice as a counsellor without any qualifications as such? (im doing an assignment adn any help would be appreciated) Many thanks in advanced
starchic
- 28-May-13 @ 1:15 PM
Good day , I have trying to find information on utilizing firstly my life experience ( as I am in the older age group , though with a young outlook ). Secondly my minimum counselling qualifications ( plus 2 yrs experience on a PG Art Therapy course ) along with having only recently qualified through the OU where I have obtained a BSc Hons ( Open ). I know what is expected of a traditional counsellor and the qualifications they need to have , but I am interested in working in a much more low key level , possibly online ( eventually obtaining paid work ). Do you have any help you could give me on this , having searched high and low for information but without any luck so far. Thank you for any help you may be able to give me with this.
stillsearching
- 25-Apr-13 @ 1:44 PM
Please can you help me the only experience of counselling I have had is having been counselled about sexual abuse I experienced as a child I have not worked for years now due to a serious illness but I am now hoping to take control of my life and would like to seriously look into gaining qualifications to counsel people who have maybe been through the same things that I have, I would like to know if you think I might be to close to this matter to be objective ? Also if my life experiences can be used as a tool could you please advise me on what type of course I need to get on to and if anyone knows of any in the kent ,south east london, essex boarders thank you
polly
- 13-Jan-13 @ 10:51 PM
Hello, My name is Pádraic Dunne and I am a student counsellor (year three, BSc degree in counselling and psychotherapy - PCI College/Middlesex University) in Dublin, Ireland. I am in the process of writing a book entitled 'So You Want to Be a Counsellor - a practical guide for students by students'. The book is essentially for those thinking about counselling as career as well current students. It will contain advice and tips from essay writing to the difference between humanistic and psychodynamic counselling. The end of the book will include one-page vignettes by students of different nationalities and from different backgrounds. As you know, students of counselling come from diverse backgrounds and generally have very busy lives. Students often have to juggle family life with a job as well as all the other pressures associated with being a student for the first time in several years. These vignettes will all be in the same format where students will offer advice based on their experiences. I am in the process of trying to contact students from other countries, to see if theywould be interested in offering some advice to be included in this book. I would appreciate any comments and suggestions. Sincerely, Pádraic
Padraic
- 30-Nov-12 @ 3:09 PM
Hi,I am in my final year of counselling training and beginning to think about getting a job when I graduate, I have done some research online and it seems almost impossible to get paid work as a counsellor if you are not accredited or have substantial post qualifying experience.do you have any advice for newly qualifie counsellors trying to find paid employment?thanks, sophie
Sophie23
- 19-Nov-12 @ 7:35 PM