Voluntary Counselling Opportunities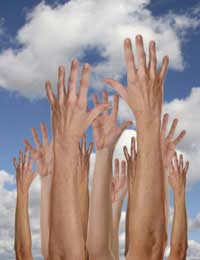 Counselling is often considered as a second career, and due to the training involved many people continue working whilst studying to become a counsellor. Counselling involves the wellbeing and support of others, and this vocation generally appeals to individuals who may already work in a supportive role of some sort – perhaps in teaching, nursing or social work.
Although the amount of paid employment, in the field of counselling, may be on the rise there are still many qualified counsellors seeking full-time positions. There are part-time job options available, for professionally trained counsellors, as well as the opportunity to provide counselling services within the voluntary sector.
Vacancies Available
Counselling openings are available in a wide variety of different areas. These include within education, General Practice, the workplace and organisations offering specialist services like drug addiction or eating disorder counselling. These positions are widely advertised but unfortunately there are not sufficient career opportunities available to provide employment for the growing number of qualified counsellors.
Working within the voluntary sector however, offers an opportunity to develop skills or to refresh them. Agencies that offer specialist counselling services, select and train volunteers who go on to provide voluntary counselling within the organisation. As the training is usually free, the organisation will expect a certain level of commitment from the volunteer, in exchange.
Voluntary Vacancy Requirements
In order to be considered for a voluntary training placement it is important that an individual is able to demonstrate an understanding of the counselling process. It is therefore useful to have basic counselling skills training and an interest in your own ongoing personal development.
Many valuable skills can be picked up through the sort of training programme that a voluntary organisation can offer. These experiences will increase your level of understanding and will help you develop your natural qualities and attitudes. Working on a voluntary basis will also provide you with skills you can use to update a CV, and to gain future employment in the field of counselling.
Valuable Skills
Training for a voluntary position within an organisation will enable you to develop your key skills and will help you increase your counselling knowledge and specific practical skills. The training may also offer an opportunity to experience client contact situations.
Counselling from a community base provides a direct service to those in need of a supportive, trusting relationship. This may involve counselling individuals with specific problems like addiction. Many professional training courses do not cover the set of skills to work within a community, so a voluntary training course may also enable a counsellor to stretch their personal skills and to develop more of an understanding, as well as to open the door to more career opportunities.
Volunteering
Offering your counselling services is easy to do. Volunteers provide a valuable extension to the services an organisation already offers, and so the demand for volunteers is always high. If you contact an agency or organisation direct you will be able to have an informal chat about the placement requirements and training available. You will also be informed of the additional support, and supervision, that is available to volunteer counsellors. Thinking of counselling as a career? Why not take a look at
the Career section here
.
You might also like...
I am looking for a voluntary experience, preferably in IAPT, around the Manchester area. I have a BSc in Psychology and am currently studying my MSc in Psychological Wellbeing in Clinical Practice. Many thanks
Atoosa
- 2-Jul-20 @ 11:34 AM
Hi, I am contacting you to find out if you would be able to recommend some possible voluntary counselling jobs for me. I have a BSc Psychology and MSc Neuropsychology from studying in the UK. I also have a Tier 1 visa, which allows me to work. Additionally, having 6 months of Teaching Assistant experience with children who have learning disabilities. I would appreciate your guidance. Many Thanks, Damla. Many Thanks, Damla.
Damla
- 9-Jun-20 @ 1:47 AM
I am looking to volunteer in this area, I am a psychology graduate and currently taking up my masters degree on guidance and counseling here in the Philippines.
Ela
- 4-Jun-20 @ 10:54 AM
Hi in the last two yearsI have completed level 2 and 3 in counselling and counselling skills. I'm looking forward to moving onto level 5 next year, I need to have had experience counselling adults. I work full time and wonder if anyone has any recommendations for me? I need at least an hour a week face to face with adults. Also how have others managed their time during level 5? Advice would be helpful. Thank you .
Gail
- 23-May-20 @ 8:37 AM
Hello there, I completed my undergraduate degree in Education last year and am starting my MSc in Psychology in a few months. I'm looking to gain some voluntary experience but am having trouble finding places. I was wondering if anyone would know of any counselling placements available in the South Yorkshire area (specifically Sheffield or near by). Any help would be appreciated. Thanks!
Chloe
- 20-May-20 @ 2:50 AM
Hello my name is Rory Doyle.   I am a student at Guildford college currently studying on a level 4 diploma in counselling. I have also been working as a counsellor at The YMCA in Guildford. I was wondering if i would be able to get a placement with yourselves in counselling which would help towards my goal of 50 hours of client time. Do you have anything available?.     My number is 07752207337 Many thanks
Rory99
- 19-May-20 @ 10:34 AM
I wonder if someone can assist me in pointing me in the right direction in refreshing my Therapeutic Counselling skills. I started my counsellor training in 1998. I continued my training up to Adv. Diploma in Therapeutic Counselling (CPCAB) in December 2003. Once I had completed my training & all my voluntary hours, I went on to work as a practising counsellor until 2006.However, I did continue with some voluntary work with Age Concern & The Carers Centre (The princess Royal Trust). My counselling services went better than I could have imagined from 2003 – 2006. I worked for the Youth Service (Open Door), provided counselling to counsellors in training & my own private clients. I provided services to individual, couples & telephone counselling. In 2002 I had started another business venture that also grew to become a full-time job. It was in 2006 that I had to make the decision between my two careers. I chose the entertainment business due to the earning potential instead of following the career that I was most passionate about. During this time, I had a young family & had gone through a divorce. Money & a steady income was the driving force behind my decision. I do not regret my decision as I always knew that one day, when the time was right, I would return to the job I felt ended to prematurely. Any assistance in helping me in following the correct path back to my counselling career. I appreciate that things change & I by know means expect to just pick up where I left off. Any info would be greatly appreciated.
Sammy
- 13-May-20 @ 5:01 PM
I would like to contribute my skills and support in such difficult times. I have completed my Certificate of Counselling and aim to study my Diploma in Child Counselling.
Helen
- 9-May-20 @ 10:00 AM
Hello. I am interested to develop my Career in Counselling. I would like to gain experience and skills as a Volunteer to have the understanding for this Career. I would like to a Level 4 Counselling Course. I would be greatly if I was been given the opportunity towork as a Volunteer to gain knowledge for this Practice Training. Thank You Kind Regards Reetue Dhinsa.
Reetue
- 1-May-20 @ 8:08 AM
I have been a nurse I'm mental health for 35 years with adults and children I have also been a single Foster carer several years and in last few years I became a qualified assessor IQAa in health and social care also children's residential care I'm am currently taking L3 psychotherapy and counselling diploma looking to branch out
Colleen
- 13-Apr-20 @ 10:47 PM
I'm looking to volunteer in this area, I'm a higher dip psychology student
Jlow
- 10-Apr-20 @ 2:56 PM
I would like to get a addiction counselling opening. I need your guidance. Am areg. Nurse /back counseling psychology. Advise. Rose
Barry
- 21-Feb-20 @ 6:29 AM
Hi, I live in Australia and have just completed a diploma in counselling and I am looking to move to the United kingdom. I would like to engage in honorary work for counselling.
Shaf
- 15-Feb-20 @ 12:39 PM
Hi there, I'm looking for a placement to help me to apply for Roehampton integrative counselling and psychotherapy in September this year. I'm also starting foundation course in counselling now. Much appreciate any advice. Many thanks!
Julia
- 7-Jan-20 @ 11:18 PM
Hi there, I am currently on an MSc Counselling training course (level 7), in North Wales. I was wondering if anyone knows of counselling placements or voluntary positions in the Gwynedd or Conway area? or whether anyone knew of organisations I could contact in these area?
Mary
- 11-Dec-19 @ 10:52 PM
Hello, I currently work as a Support/Keyworker for Looked After Children. I was also a registered nurse, however took early retirement from nursing this year January. I am on an Advanced Level Counselling Skills Course, as my ambition is to work as a Counsellor with primarily Young People. In order to gain practical skills, I am seeking a volunteer counsellor position. I live in Luton Bedfordshire. Many thanks Warm regards P. Gregory
Anita12
- 18-Nov-19 @ 1:25 AM
Hello, I have recently started my level 4 in therapuetic counselling and looking for a placement in Leicester.Can you help?
Yas
- 24-Oct-19 @ 7:59 PM
Hi, I have a BSc (hons) Psychology degree class of 2017 with the B07 Open University. I want to become a counsellor and at present I have some spare time for practical training. Some guidance on the steps required would be gratefully appreciated. Regards David Stevens
Dave
- 20-Oct-19 @ 4:30 PM
Hi, I am doing ABC diploma in counselling. I need placement for my course. I will be thankful if I get place in Farnworth/Bolton
Madiha
- 26-Sep-19 @ 9:54 PM
Dear madam /sir I am looking for a volunteer counselling position . I am qualified to CPCAB level three andI am enrolling on CPCAB level four and would like some voluntary counselling experience. I have several counselling certificates. I have worked in Health and Social care for many years now. .thank you for your interest Karen Stanley
Stanley
- 3-Sep-19 @ 7:00 PM
Good afternoon, My name is Georgia. I have grady last year, Psychology, Criminology and Social Justice and I am looking to continue my studies. I am due to start a Foundation course Family Psychotherapy and Systemic Practicewith IFT(Institute of Family Therapists) and as a entry requirement of a course, is that I have to arrange a placement, to volunteer with an organisation that will help me develop my skills. I am looking for a long term commitment. If you can please advise me which position within your organisation is suitable for me, I will greatly appreciate. Thank you for your time and consideration. I am looking forward to hearing from you. Sincerely, Georgia
Georgia
- 12-Aug-19 @ 12:27 PM
Hi. I've just been made redundant and I am hoping to take this opportunity to do what for years I've been dreaming of. I've always wanted to be a councillor and although i know I'm going to have to start from the beginning I'm hoping with hard work,commitment and my life skills I will get there. I just don't know where to start. I live in Birmingham and I will be a mature student. Thanks
Von
- 7-Aug-19 @ 11:45 AM
Hi, Since I was young I have always being interested in becoming a counsellor or therapist, and after having counselling in Sixth form, I am certain that I want a career in counselling. However, I do not have much experience of working with people. I'm looking for advice on available work experience placement or volunteer roles that are helpful for me to gain the necessary skills and experience to aid my process in becoming a counsellor. In September I am going to be entering my final year of college.
Jesuto
- 21-Jul-19 @ 8:12 PM
Our organisation, the West London Children's Wellness Centre has an opening for a volunteer placement for an individual to learn more about child and adolescent counselling, multi-disciplinary working and general child health. The placement would be perfect for someone wanting to begin their training as a counsellor or who is currently undergoing training and wanting to build new skills and boost their CV
Hi I'm a mature student who lives in Lancashire ( just outside Blackpool), and am soonto graduate with a B.A (Hons) in Education and Professional Studies. I am hoping to study at post grad level in Counselling and Psychotherapy skills commencing in September on a part time basis. I'm interested in finding out if there are any voluntary placements available working with children and adolescents in my area. Any advice would be greatly appreciated. Thanks!
SarahA
- 15-May-19 @ 7:46 AM
Hi I am hoping to commence L4, cpcab in September, looking for volunteer opportunities for the summer and a placement for 2020. I'm hoping to gain experience within adolescent and adult person centred counselling. I live in Berkshire, Any suggestions would be great, thank you.
Emily
- 2-May-19 @ 12:17 PM
Hi. I'm about to be made redundant and I amhoping to take this opportunity to do what for years I've been dreaming of. I've always wanted to be a councillor and although i know I'm going to have to start from the beginning I'm hoping with hard work,commitment and my life skills I will get there. I just don't know where to start. I live in Birmingham and I will be a mature student. Thanks
Von
- 20-Apr-19 @ 6:57 AM
Dear counsellor, I'm a level 4 Diploma Counselling student at the Leeds city college. I'm in my final year.  I'm just wondering if it possible to offer me the opportunity to do my placement with your organisation. My approach is person centred. Please kindly let me know if this is possible and what I need to do. I've a copy of my DBS online update. Many thanks. Favor Alexander
N/A
- 10-Nov-18 @ 6:53 PM
Hi, I am enquiring in regards whether the service takes on student counsellors for placement. I'm currently studying level 4 Diploma in my final year at Manchester Counselling, Training Centre. I am a member of the BACP, and have my own indecency insurance. I also have an external supervisor who handles all my paper. Could someone please advise me further? Thanks Kiran Roud
kiran
- 30-Aug-18 @ 11:20 PM
SEEK ADVICE PLEASE - TheCounsellorsGuide I am Liz from New Zealand, currently studying Diploma in Psychology majoring in Coaching psychologist.I have a pen pal living in Clonmel and have learnt about the lovely serene peaceful city.I am hoping to be settled in my forties as in my early teenagers years I enjoyed social life very.I learnt of nice and naughty people of all nationalities.I wish I had stuck to my studying!I now have two grown teenagers, both achieving academically, thriving in sports and technology activities.Unfortunately, I am only at beginner stage of course in psychology but have experience in supportive attributions through web site interactions (tarot guidance readings) and positive friendship support Fbook :) Thank you all response much appreciated. Love & Light From Liz
Lizzie
- 7-Jul-18 @ 10:41 AM